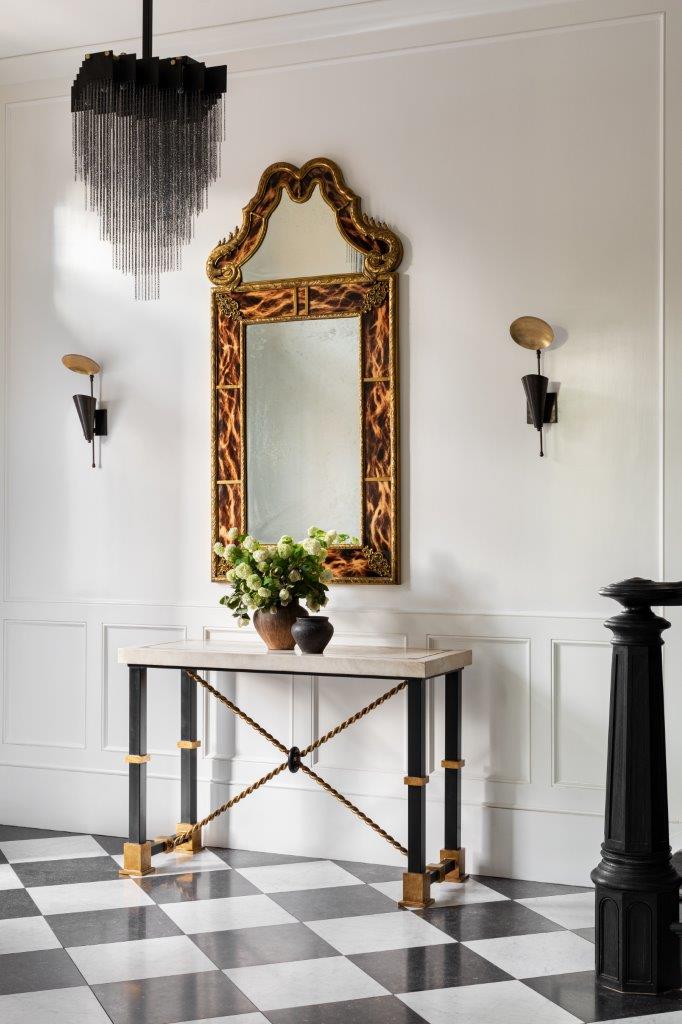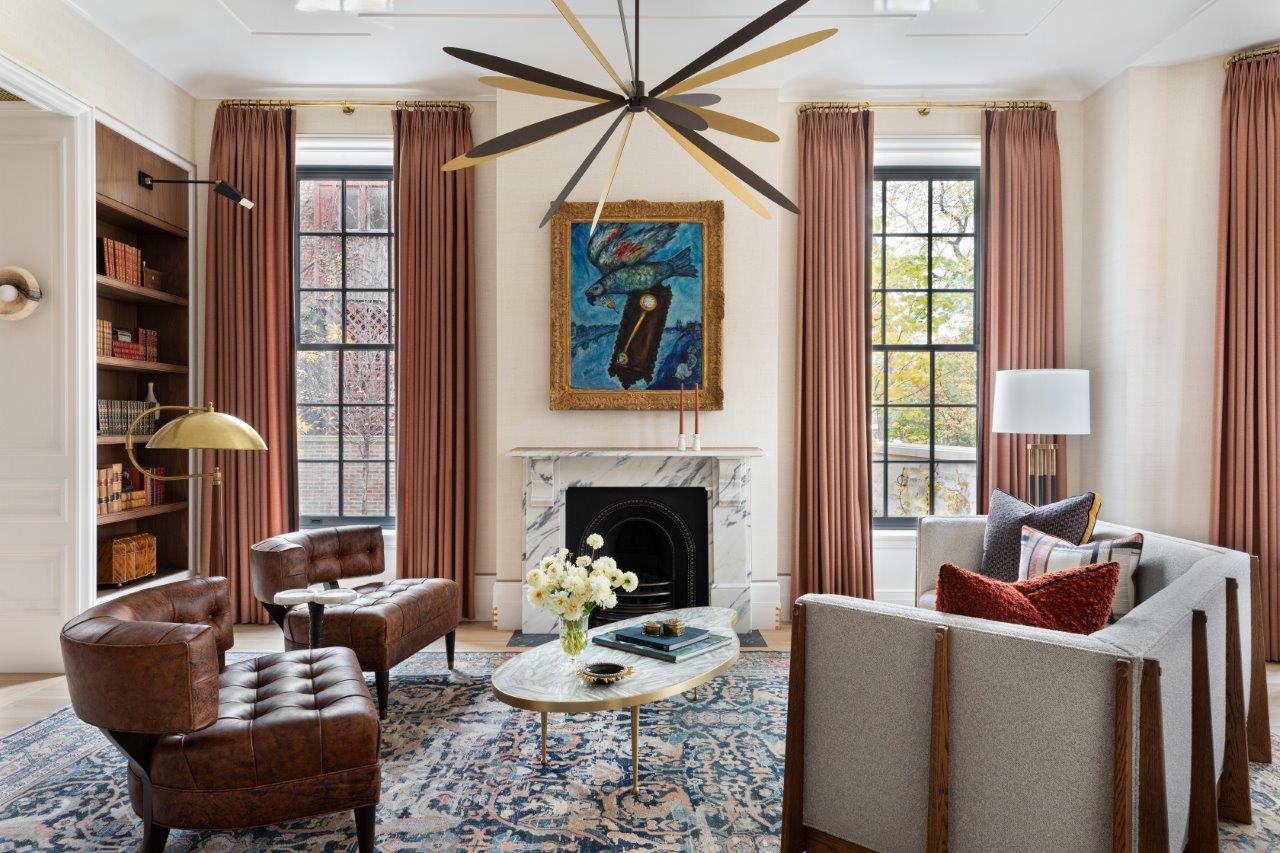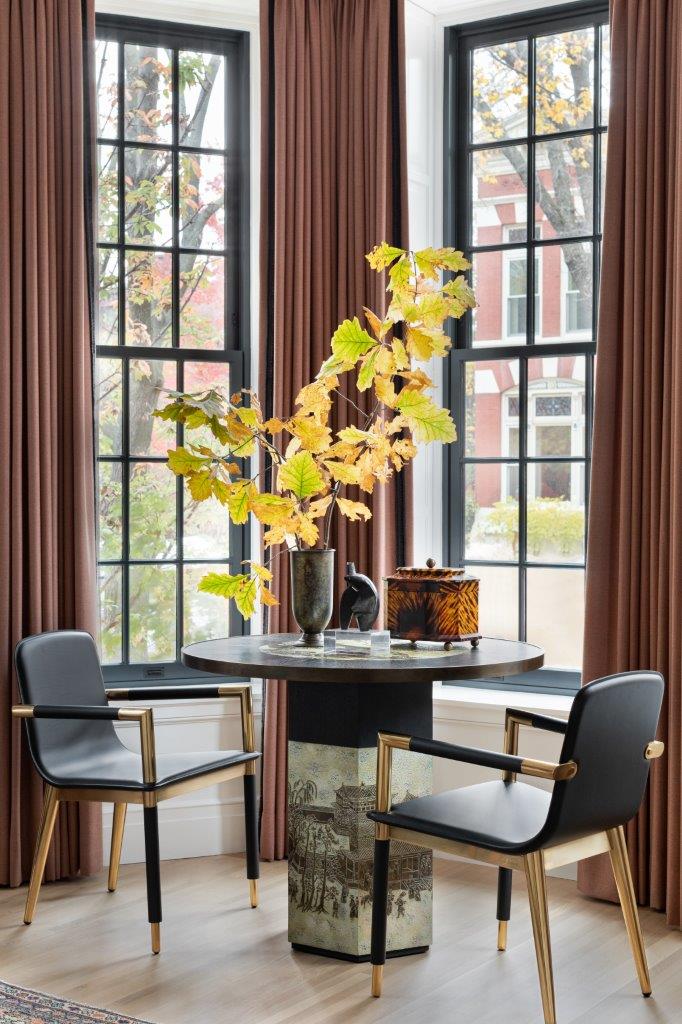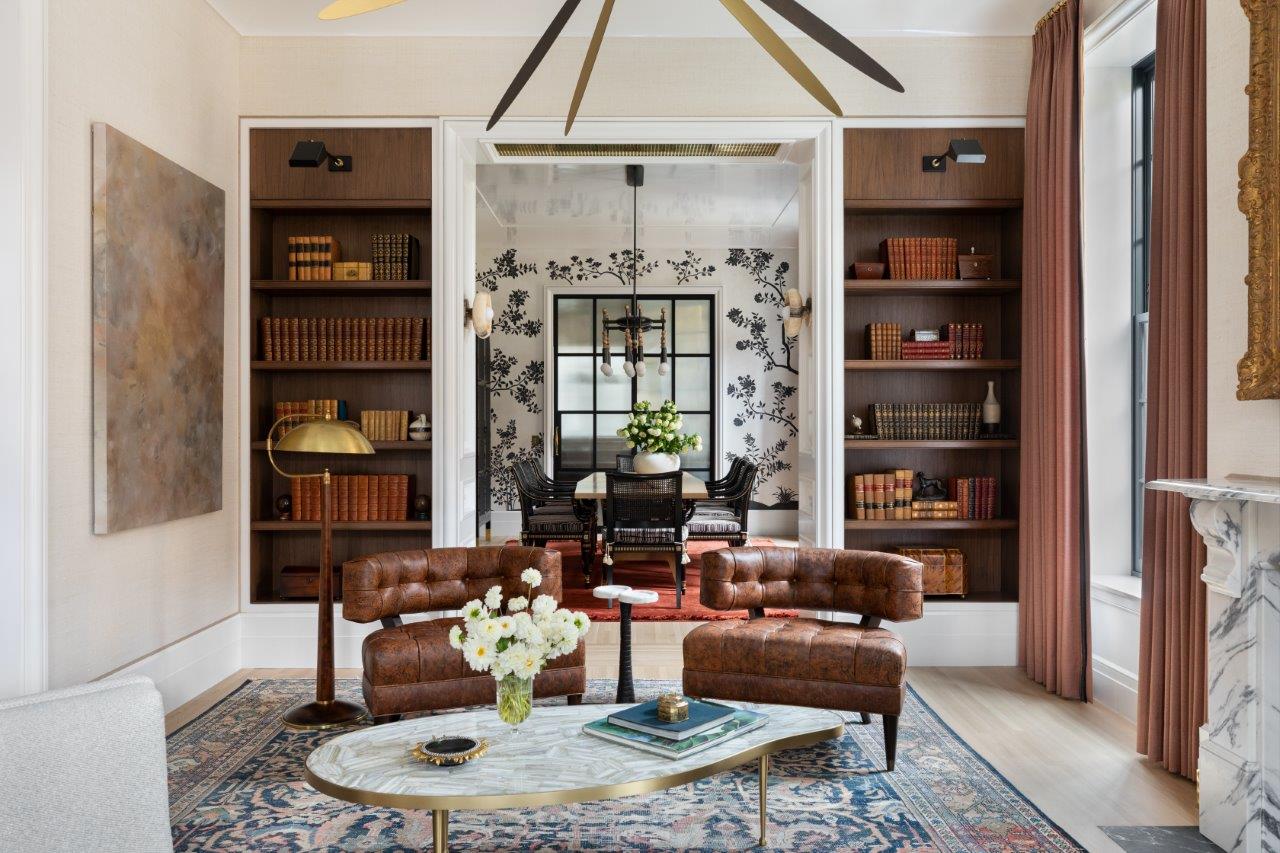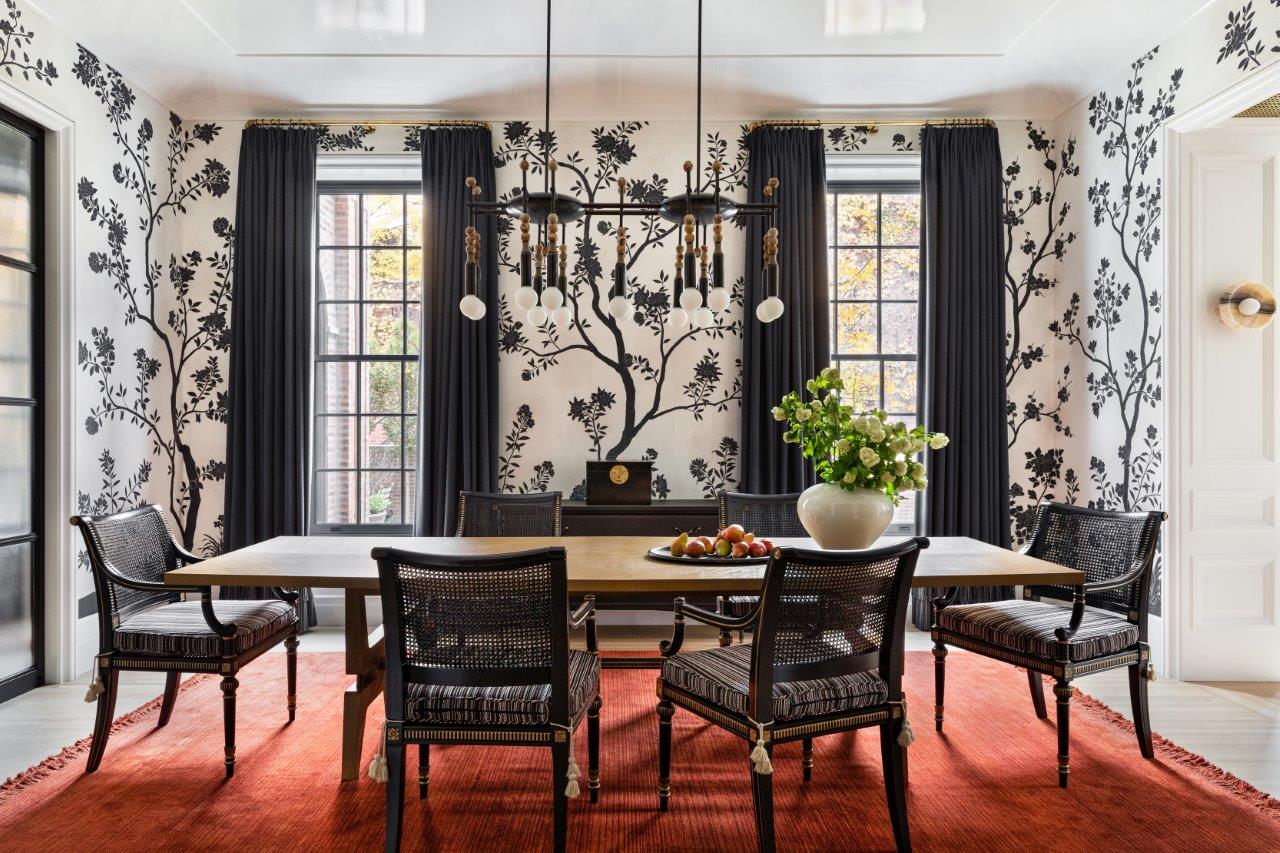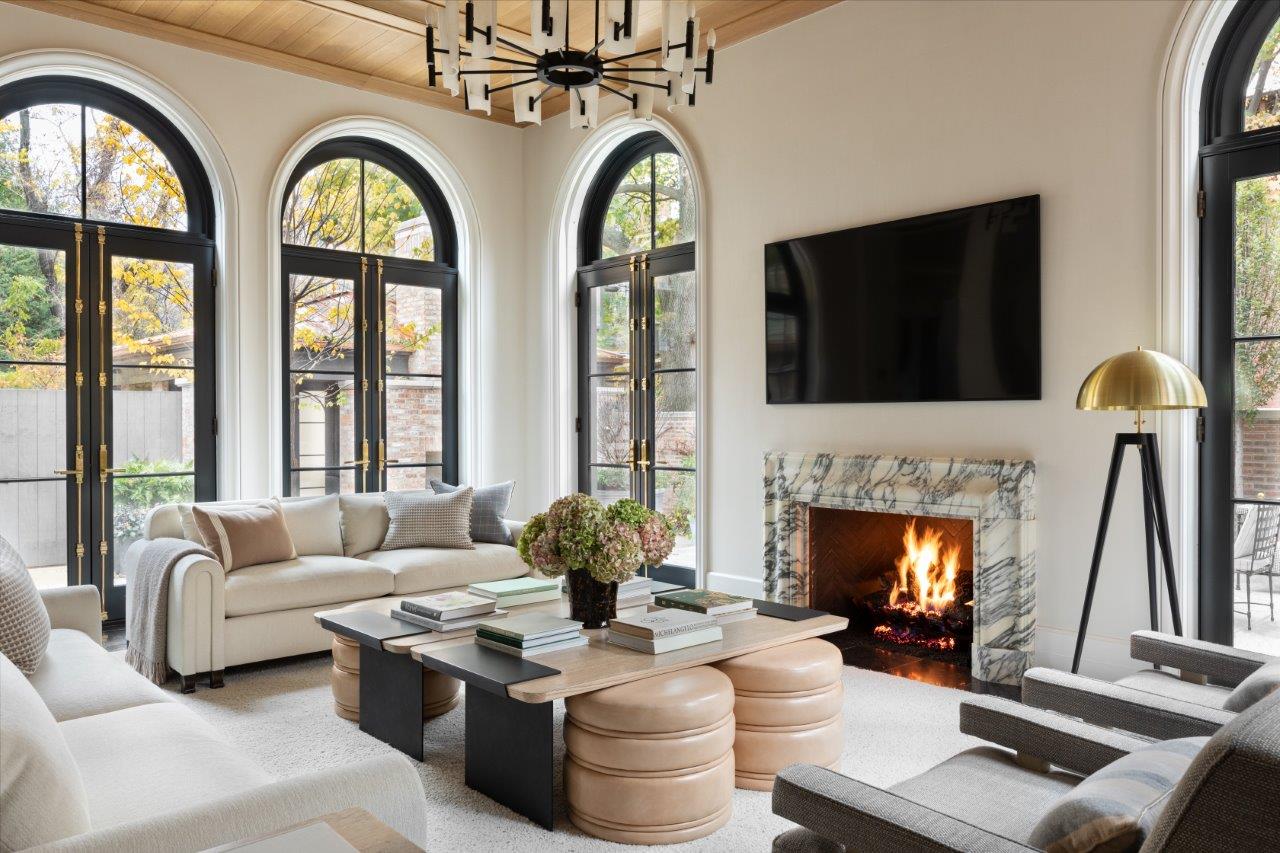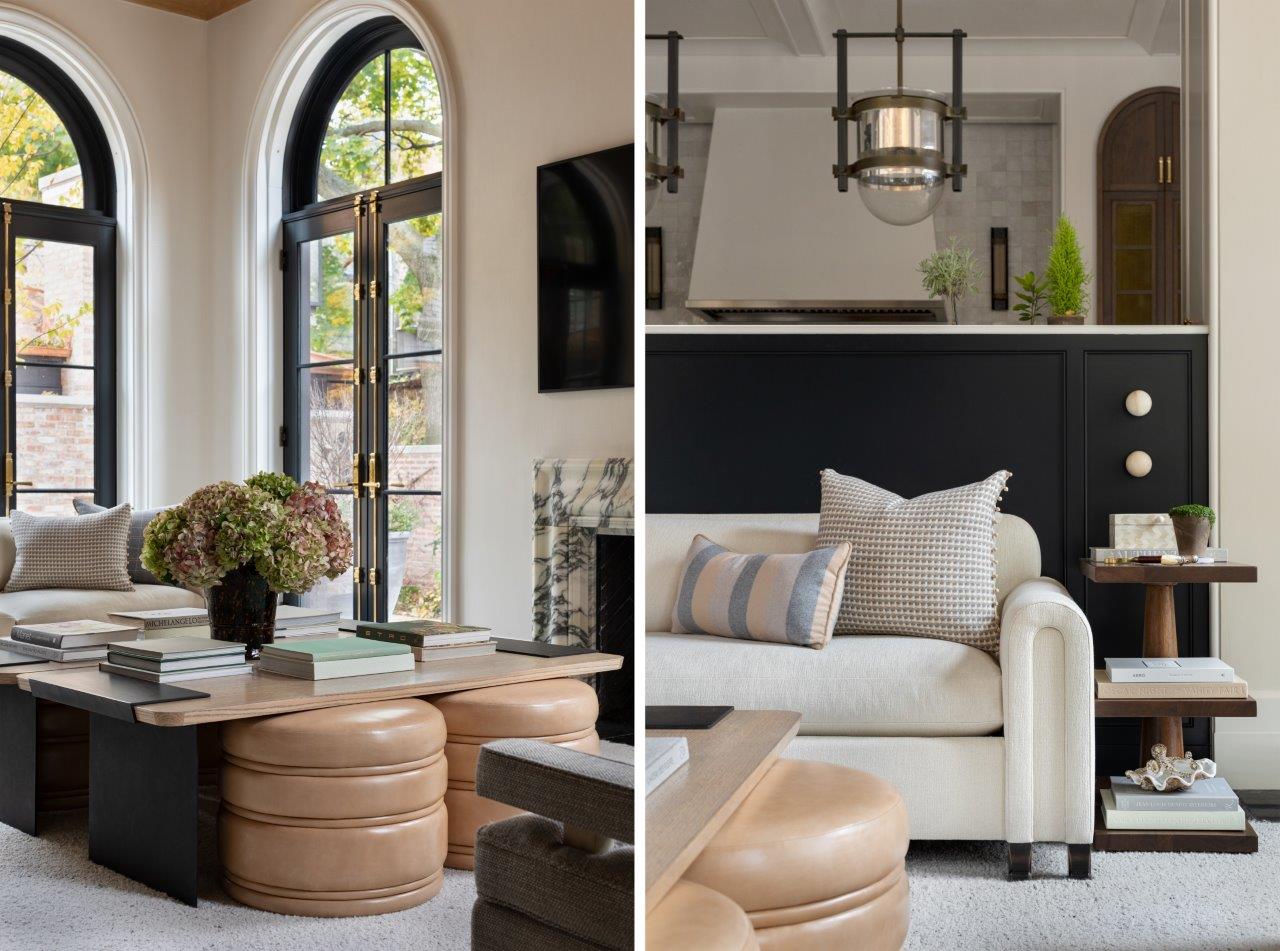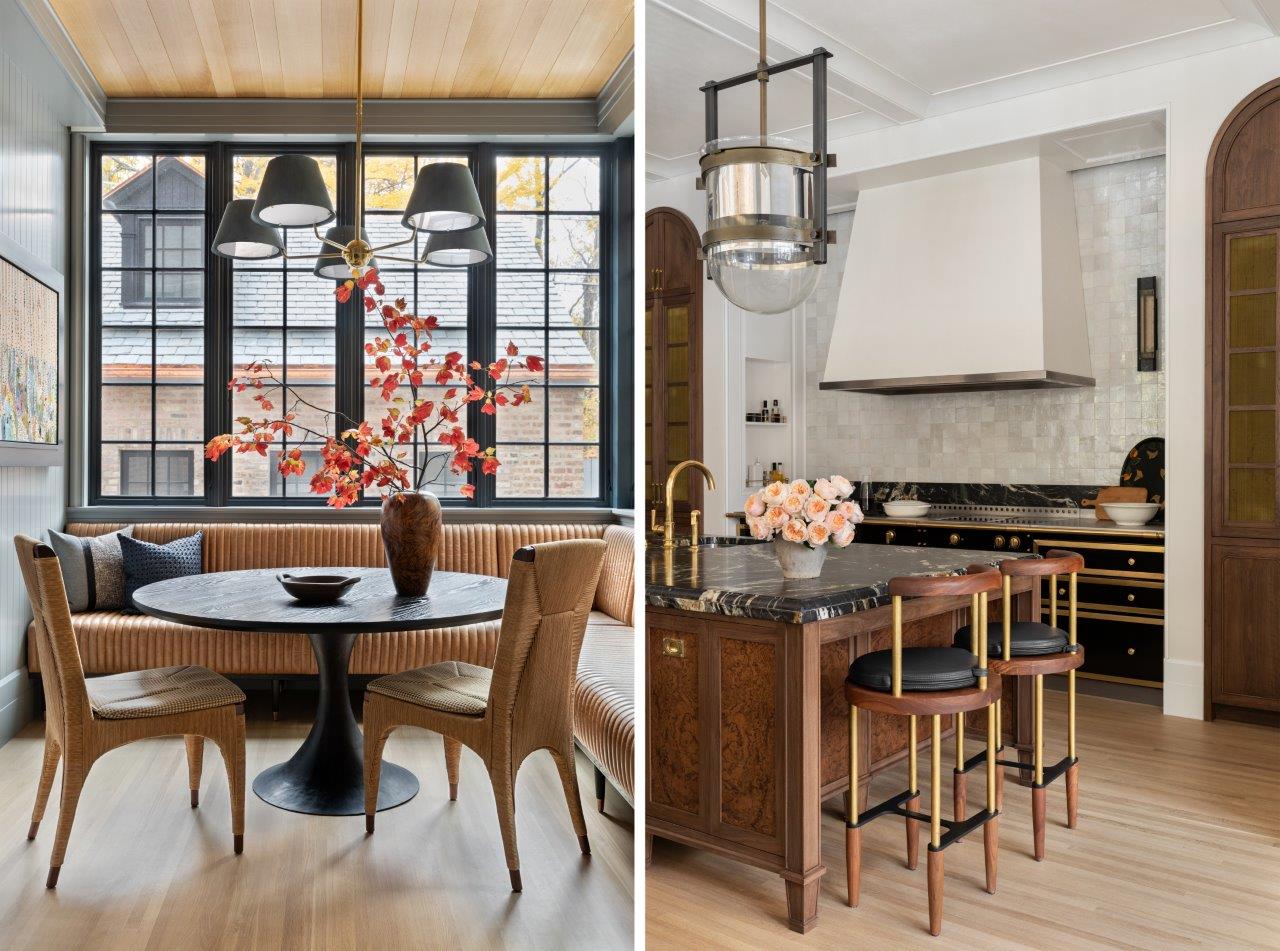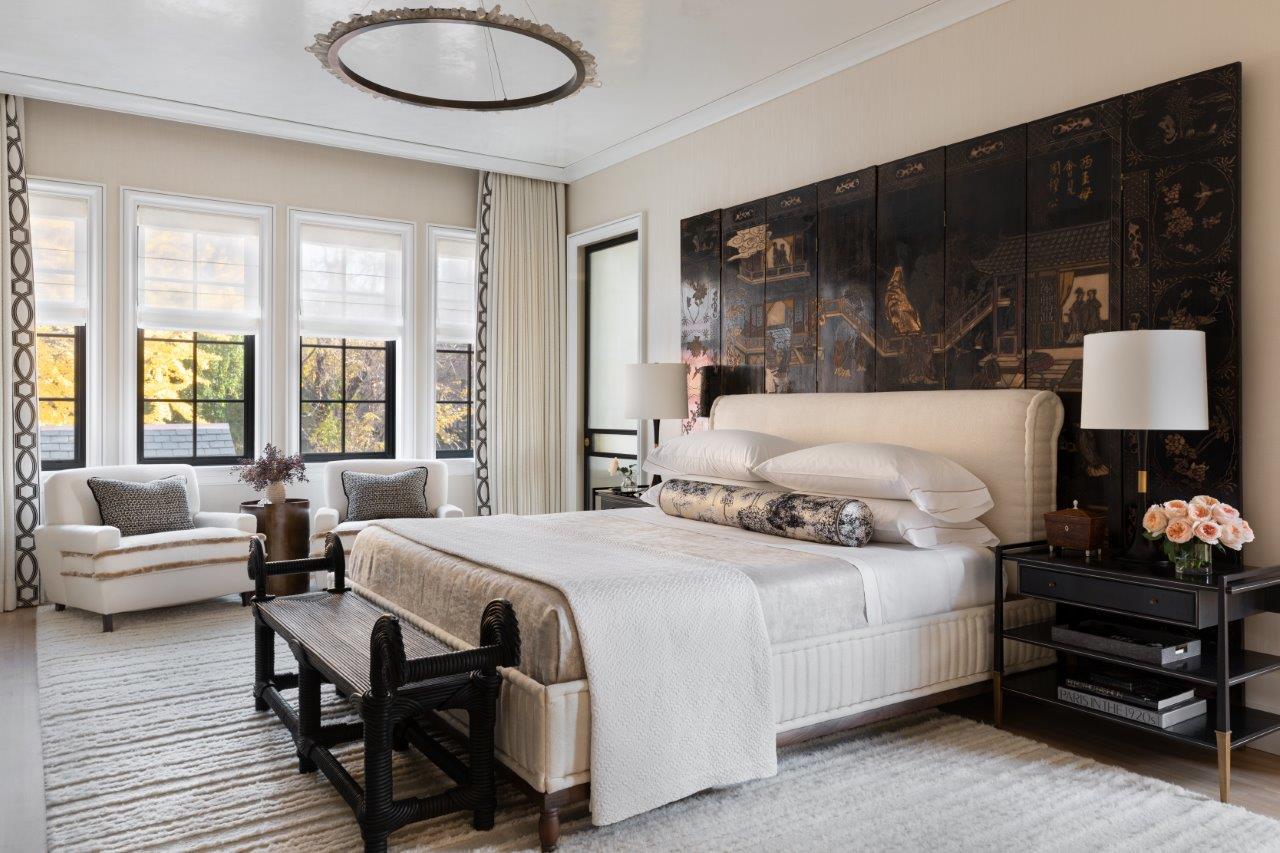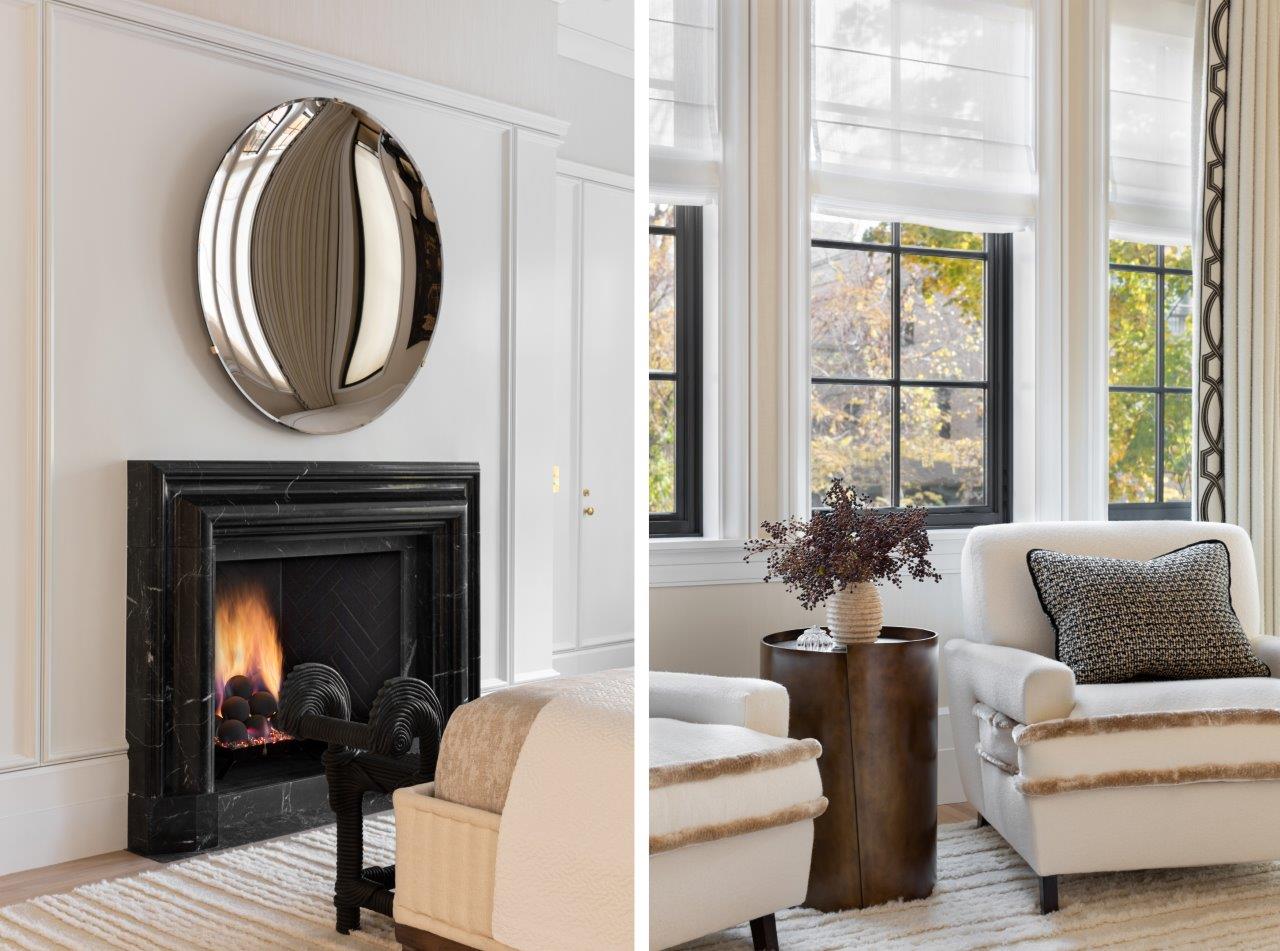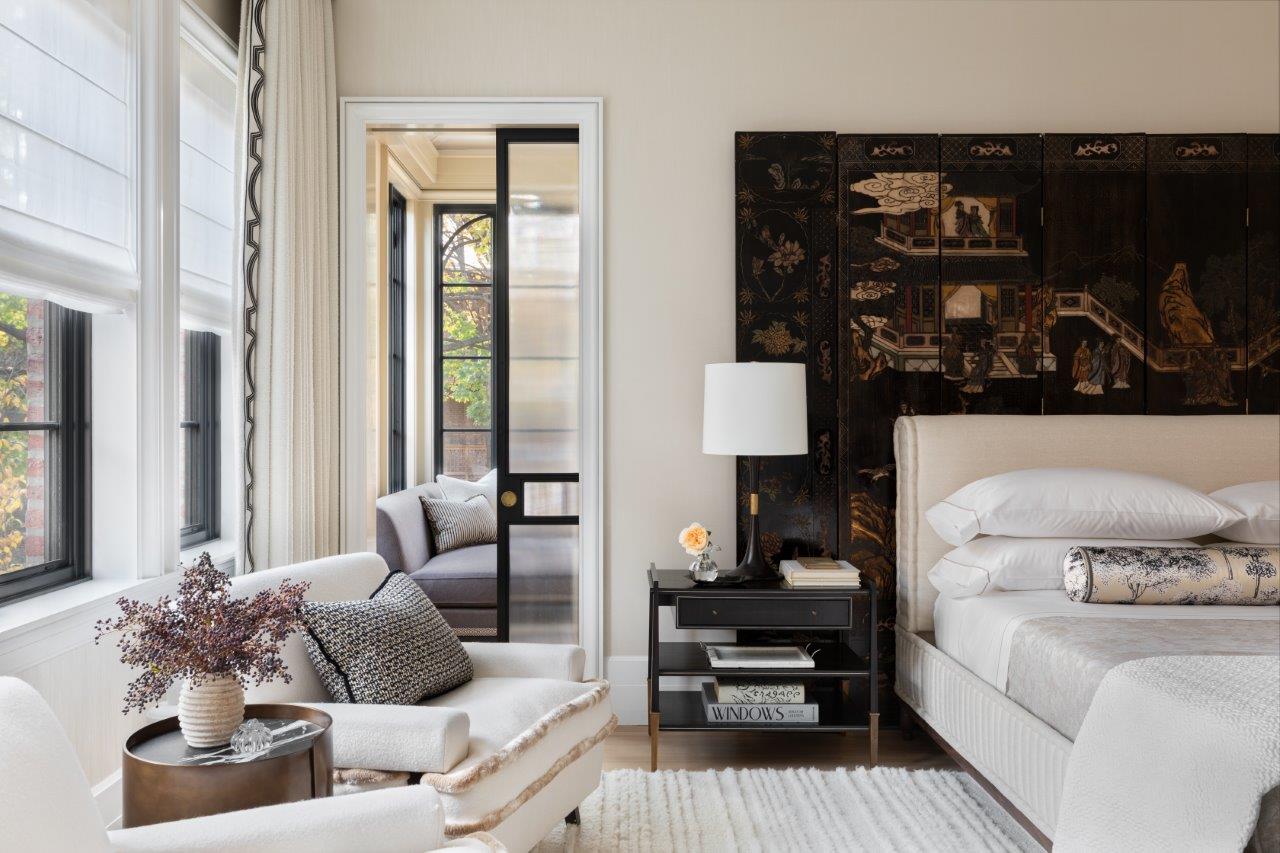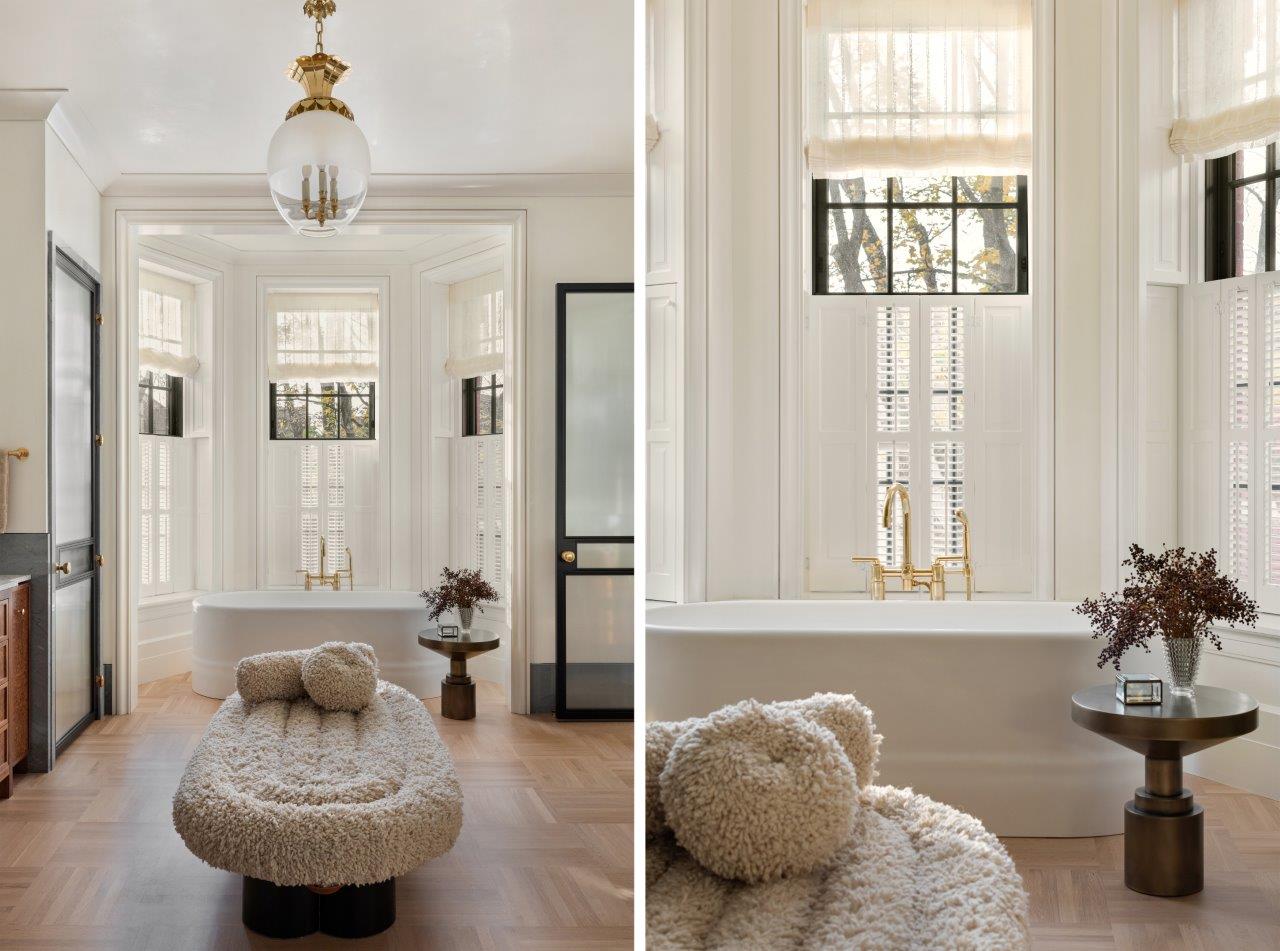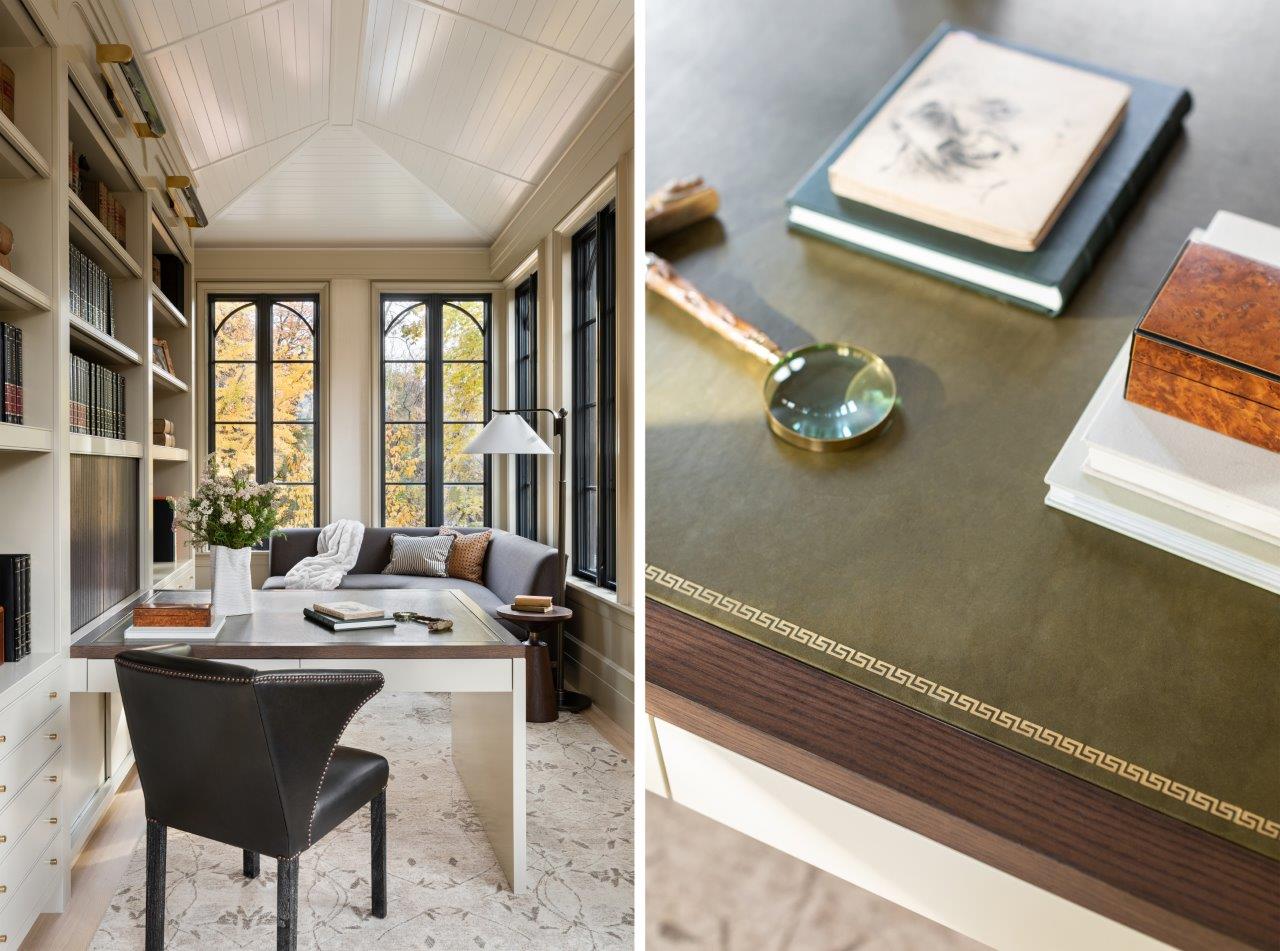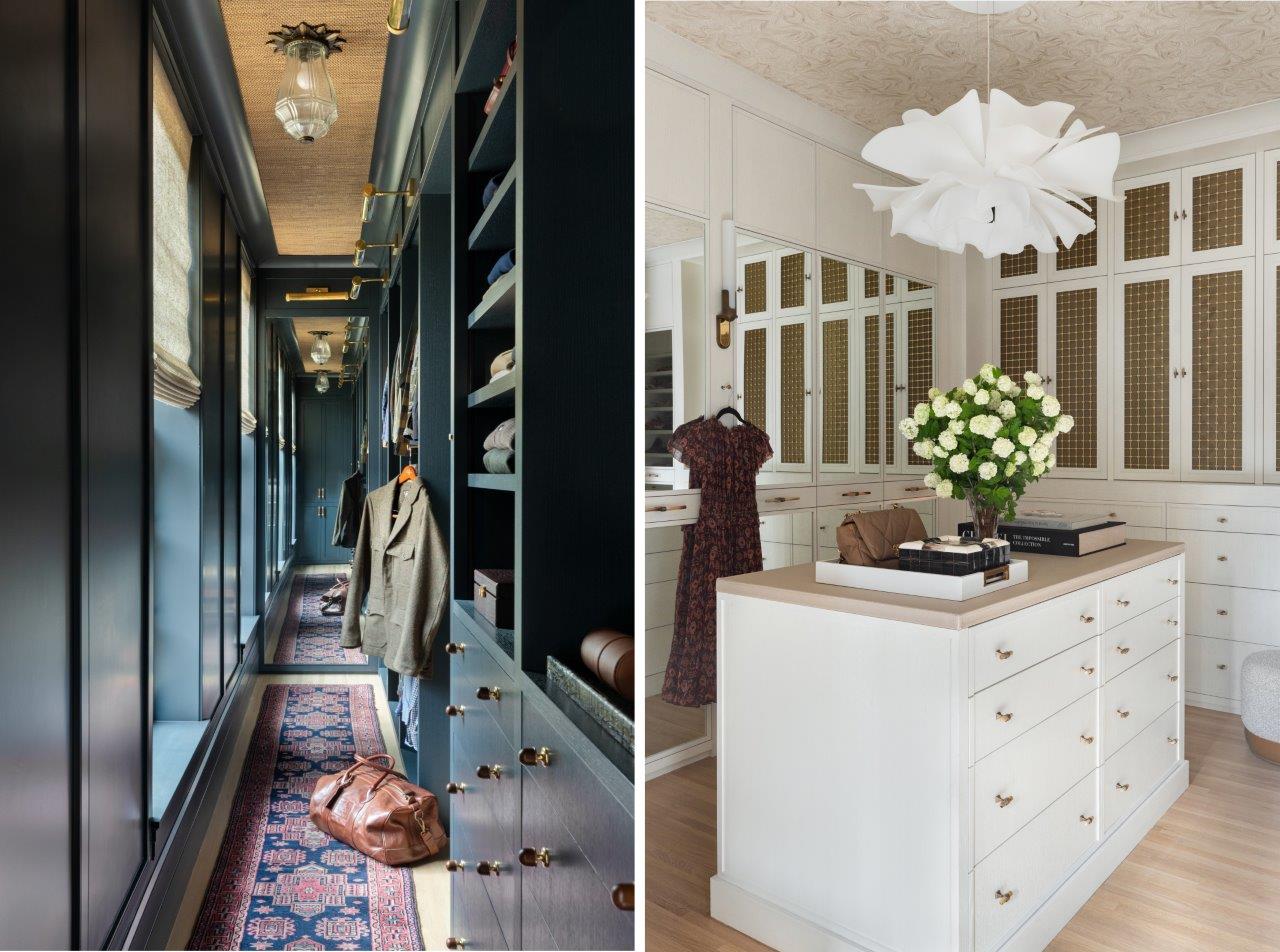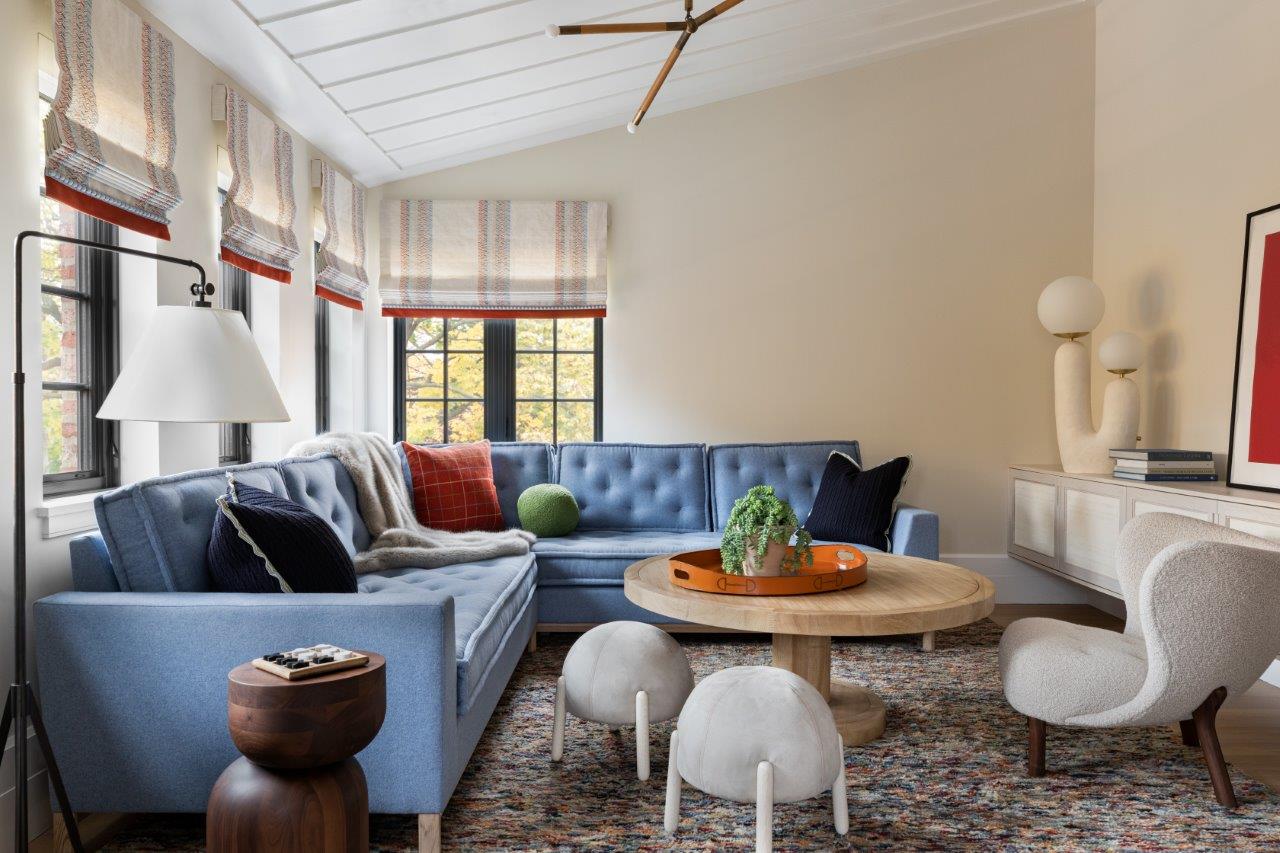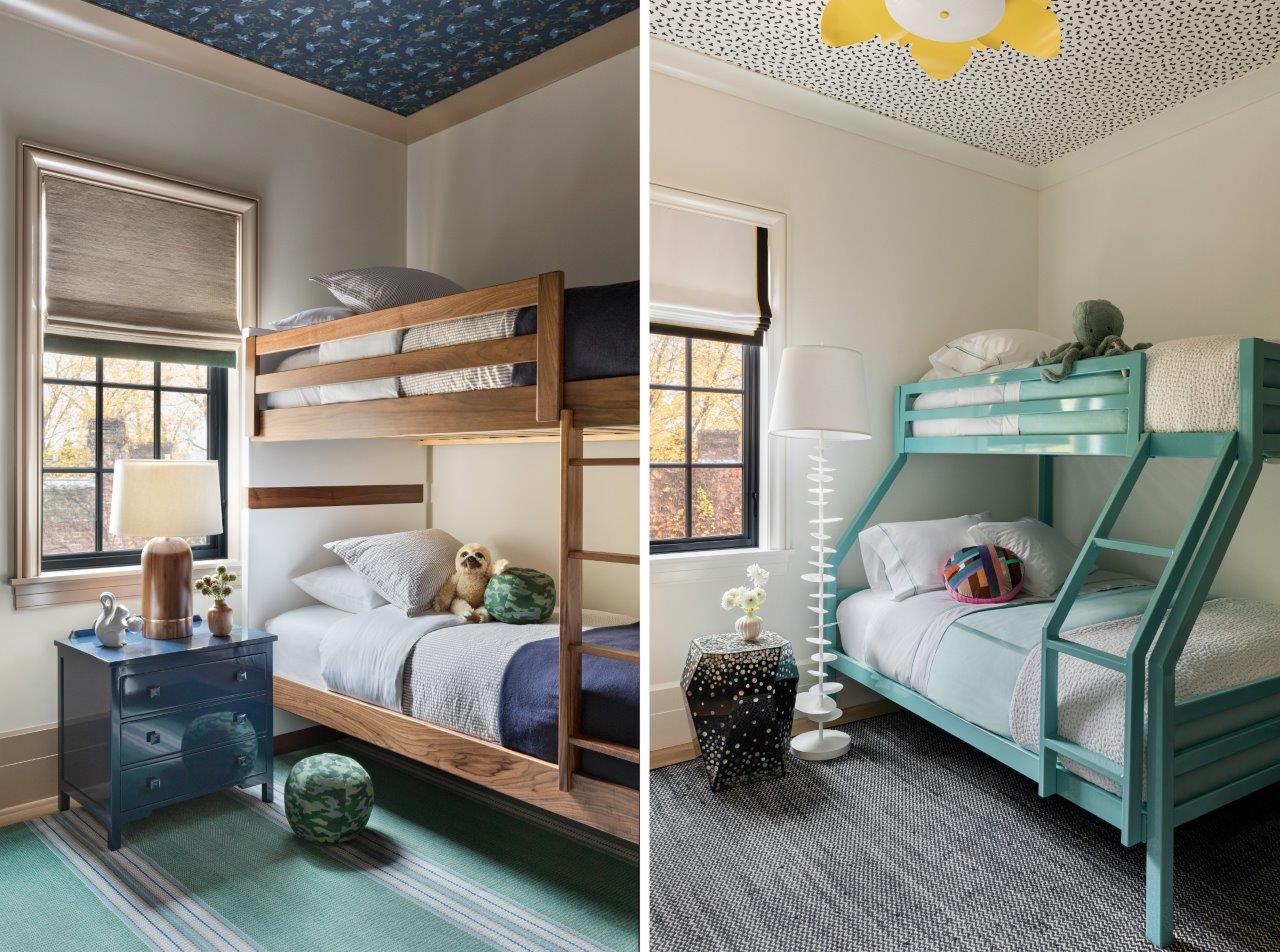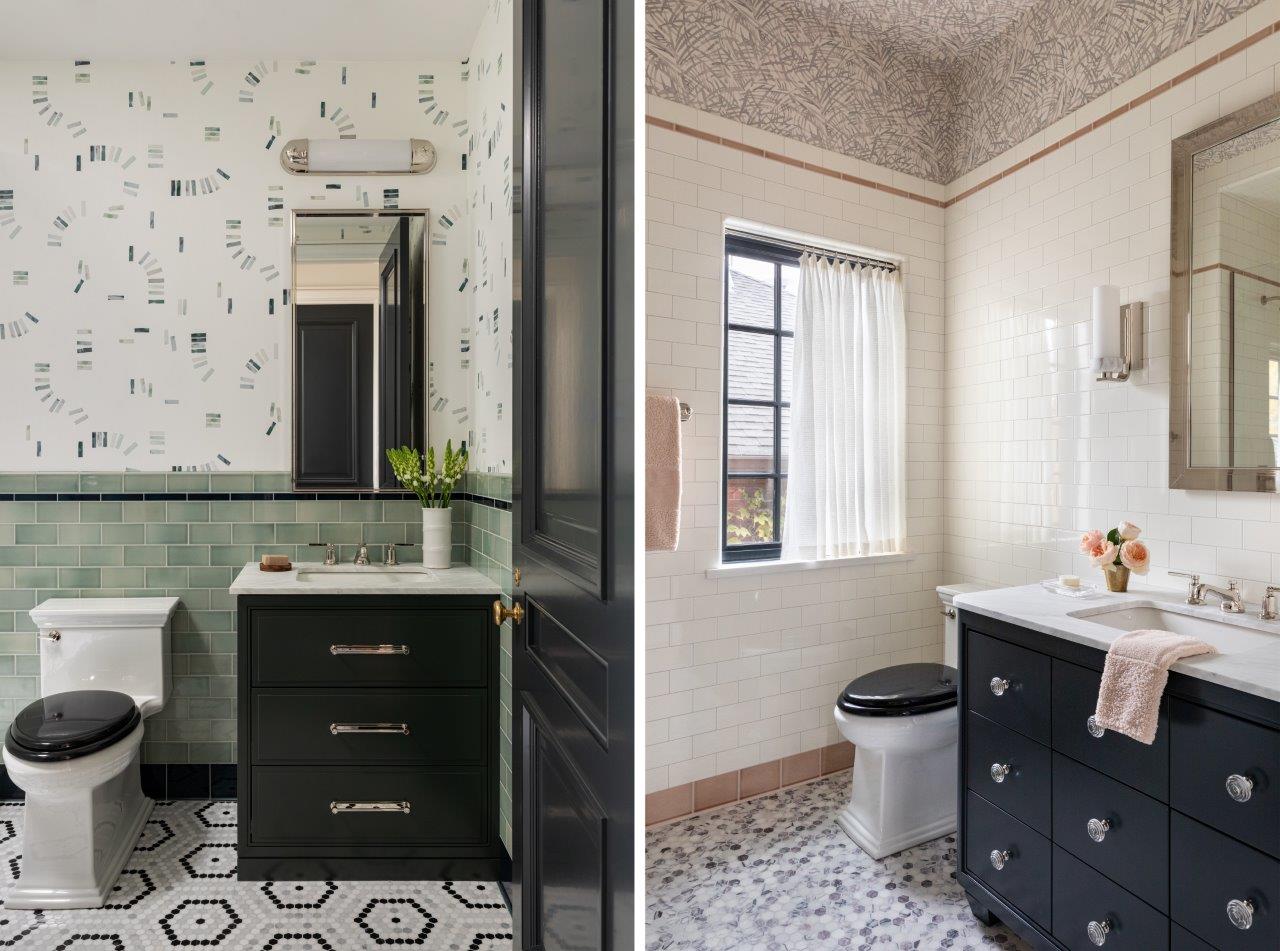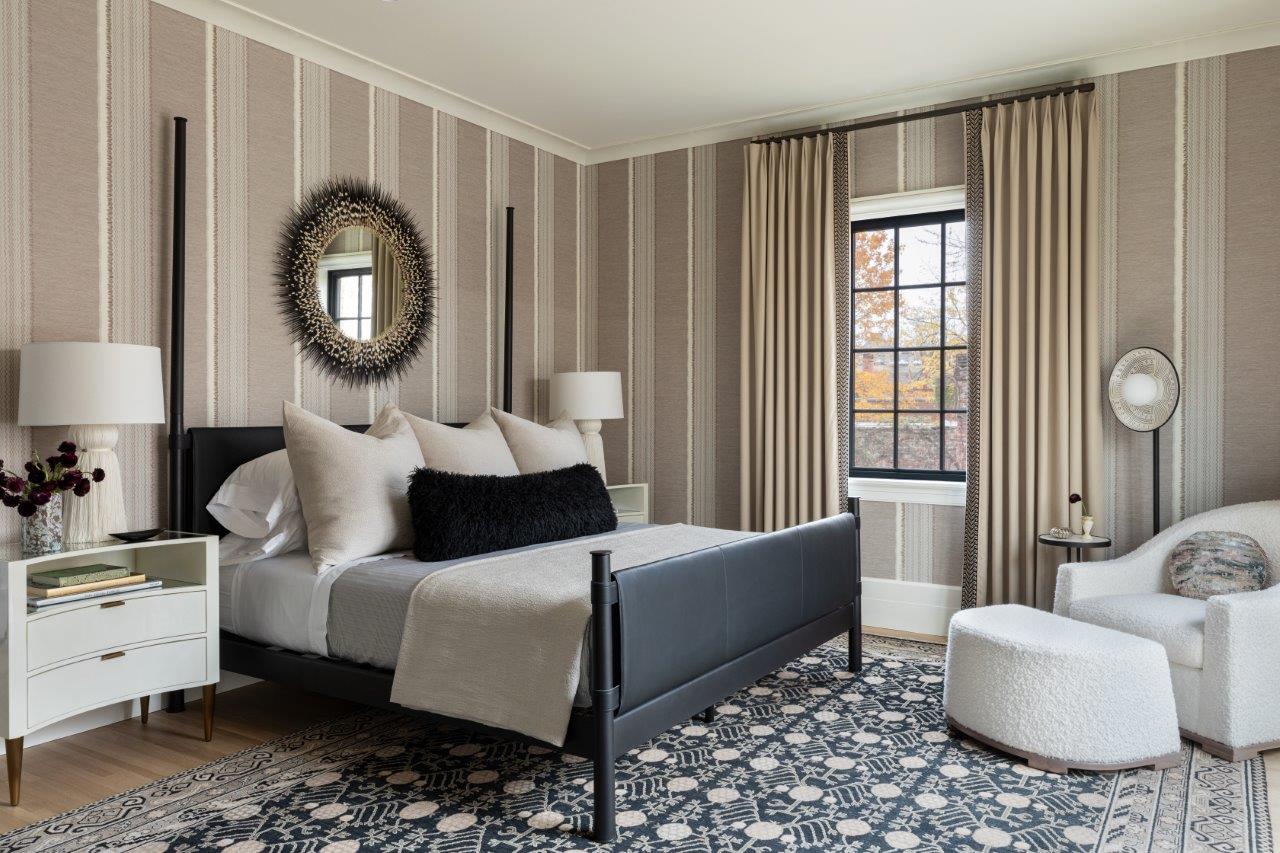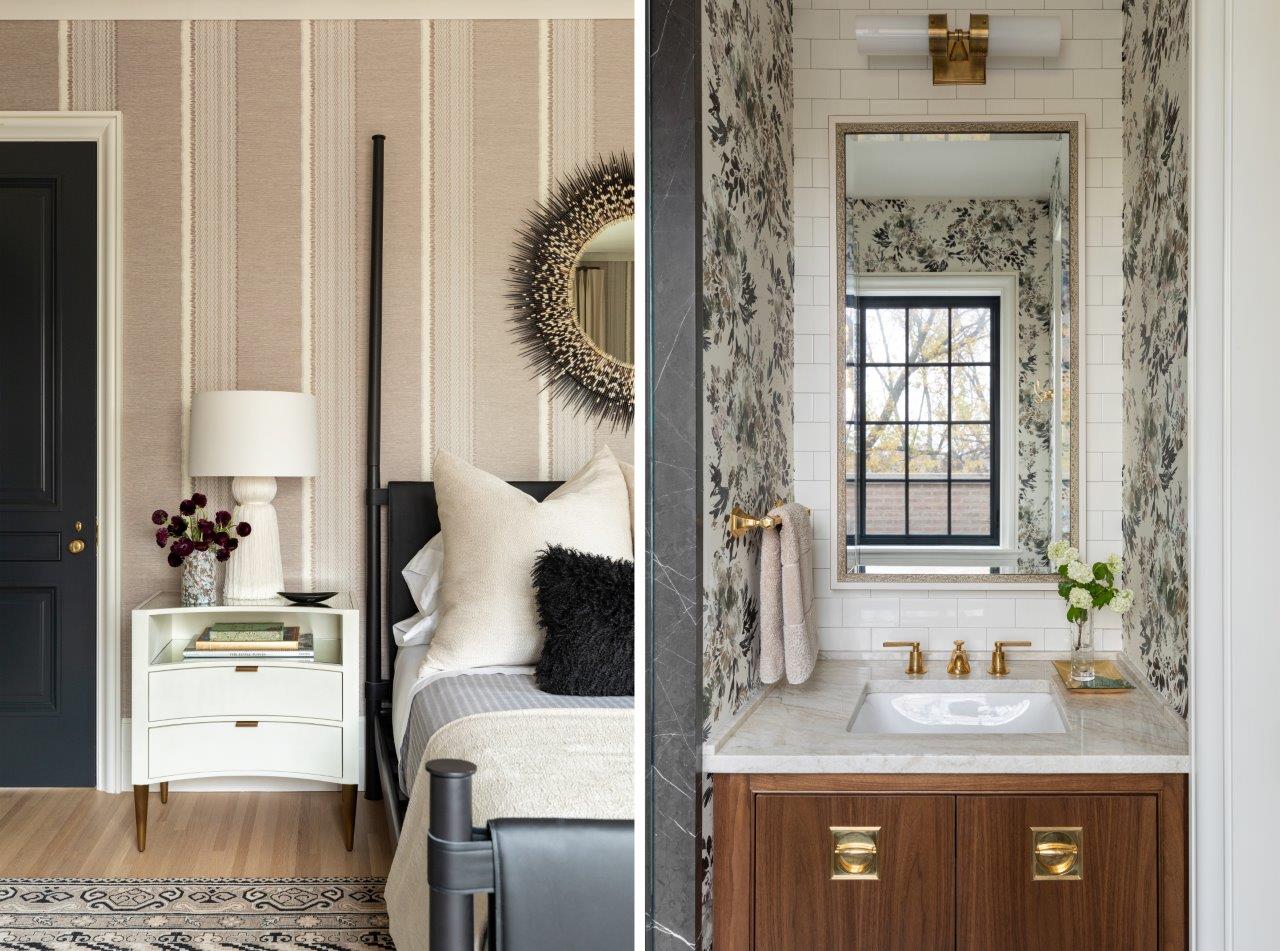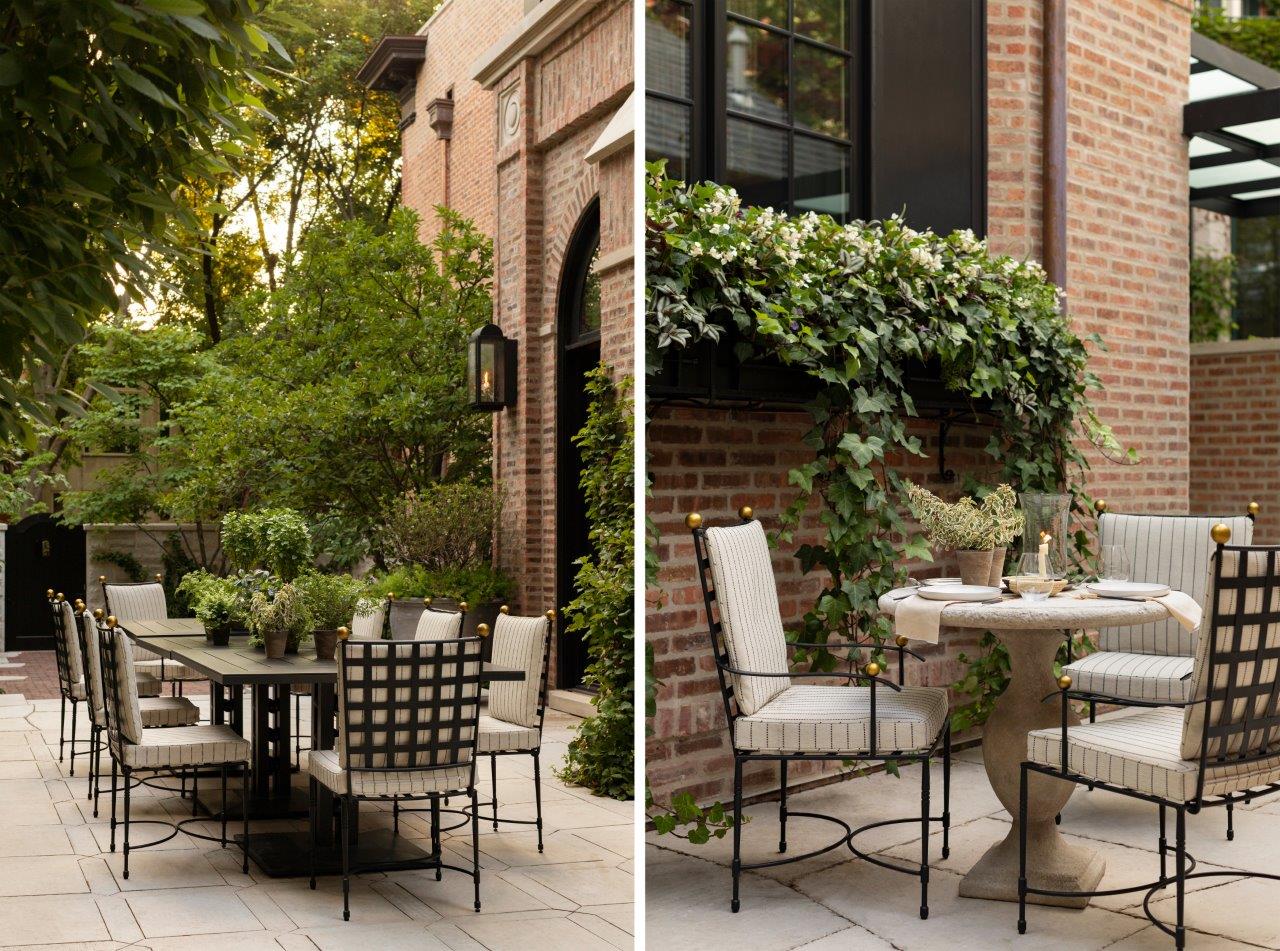 Burling
A stunning mix of modern and vintage, classic refinement and contemporary cool, this Lincoln Park home has a confident, collected feel that reflects the homeowner's impeccable taste and implicit trust in the Michael Abrams design team's ability to elevate. The joint mission: create an exquisitely curated home that doesn't feel formal, stuffy, or like anything anyone has seen before.
To accomplish that lofty goal, Michael Abrams Interiors helped assemble a team of architects, contractors, builders, and accessory designers, who cohesively worked together to execute a vision of luxury without pretension, layer by thoughtfully designed layer. From the black-and-white, hand-painted wallcoverings in the dining room to the unexpected, oversized Momostenango wool shag bench in the primary bath and the handwoven orange runner lining the painted black staircase, fearless design choices seamlessly meld together in a space that is as unique and stylish as the homeowners themselves.
Every detail was carefully and thoughtfully sourced for this discerning client, and Michael Abrams Interiors was thrilled to deliver nothing less than the most interesting and unique furnishings, fixtures, textiles, and more. The harmonic vision of the architectural and design teams infused the home with countless expressions of distinction, judgment, and refinement, which together tell a rich and compelling story of the home and its inhabitants.