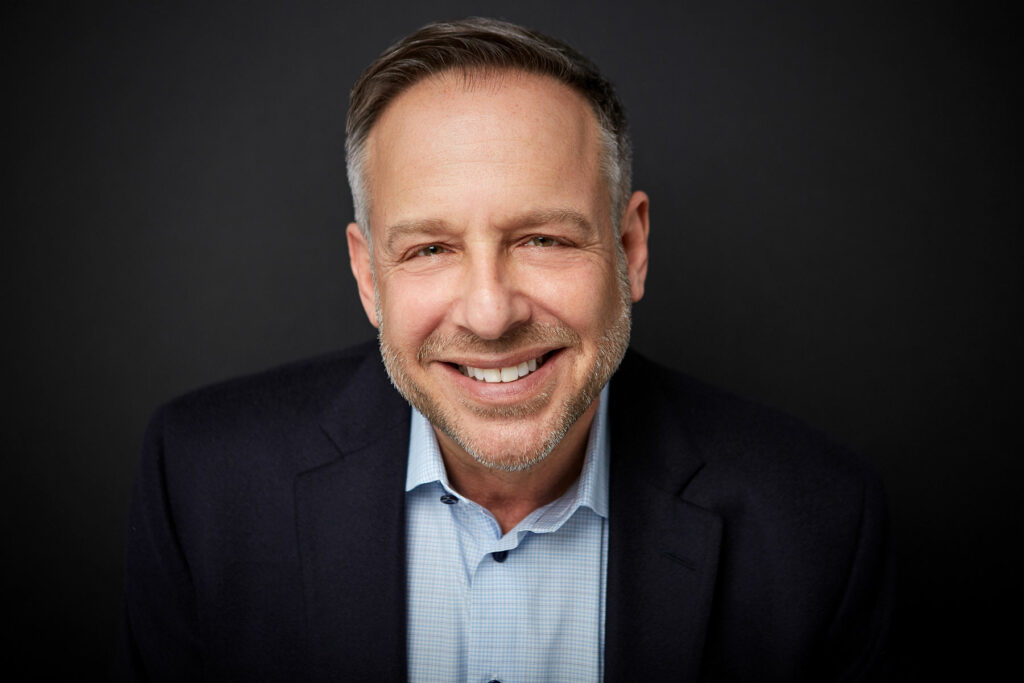 Michael Abrams – Principal
"I design every space around the most important element in the room — the people."
For the past two decades, Michael's keen eye for comfortable and livable design has seamlessly fused with his belief that a home should be designed to enhance life and lifestyle.
With a childhood spent in both New York and South Carolina, Michael Abrams knew one thing from a young age: thoughtful design — and the people both behind it and for whom it is created — can uplift the senses and inspire feelings of both nostalgia and sophistication. After receiving a Bachelor's Degree of Fine Arts from the Art Institute of Chicago and a Master's Degree in Architecture from the University of Illinois at Chicago, Michael went on to collaborate with some of the most well-respected brands and corporations in the world, such as Continental Bank, LaSalle Partners, Citibank and Goldman Sachs.
Informed by technical knowledge gained from years spent consulting on the design of corporate spaces, Michael went on to venture onto his own to refocus his craft on what truly drives his passion: the home. Residential interior design firm Michael Abrams Interiors was born, and for the past twenty years, the firm has created spaces that transcend the test of time and truly make each homeowner feel at peace in their space.
Michael Abrams has established himself and his firm as industry leaders at the forefront of syndicating architectural significance and interior design proficiency, but this expertise and standing goes well beyond stunning projects. Michael and his team effectively showcase design's power to improve both individual spaces and the communities in which they reside through altruistic involvement at many levels and for multiple organizations, including Aspire, Cycle for Survival, Designs 4 Dignity and Heartland Health Outreach.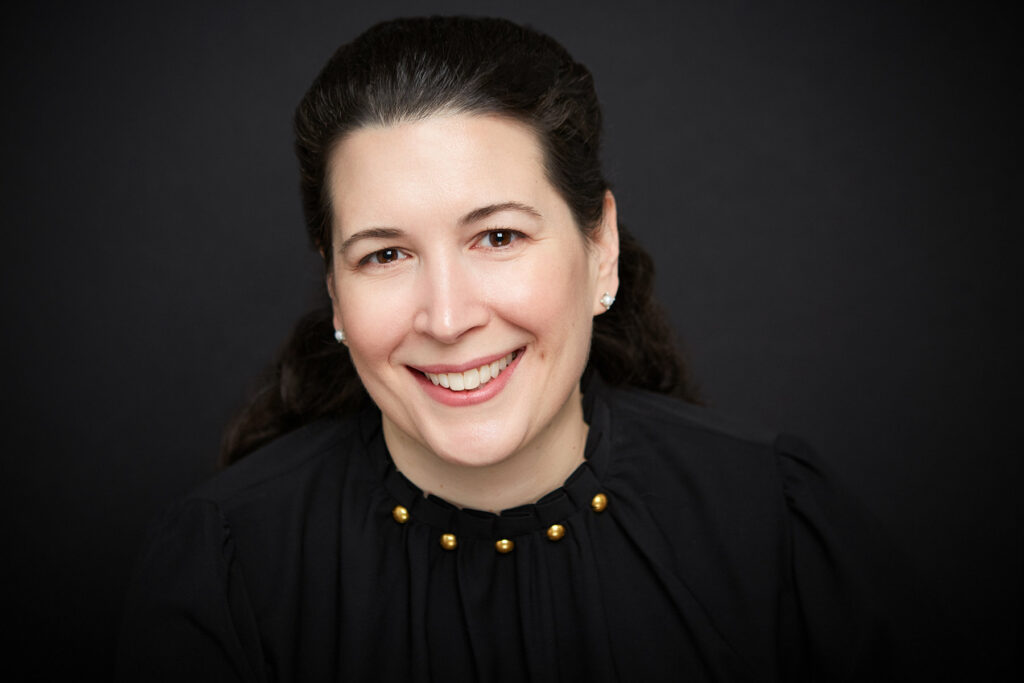 Gina Valenti – Design Director
Design Director Gina Valenti joined the Michael Abrams team in 2013, bringing with her a unique, meaningful breadth of experience ranging from award-winning interior design to the creation of custom homes through her work in general contracting. Crediting a childhood spent learning about construction from her father, Gina takes her passion for beautiful yet functional design into the world of high-end residential interiors. Thanks to her deep knowledge of the built environment and her formal education in interior design, Gina's portfolio with Michael Abrams Interiors reflects an eye for symmetry and order while incorporating each client's vision, lifestyle and taste.
When she's not working to create clients' dream homes, Gina enjoys spending her free time with her husband and their cat, Pippen. As a true testament to her personal love for beautiful design, Gina and her husband are renovating their own vintage home.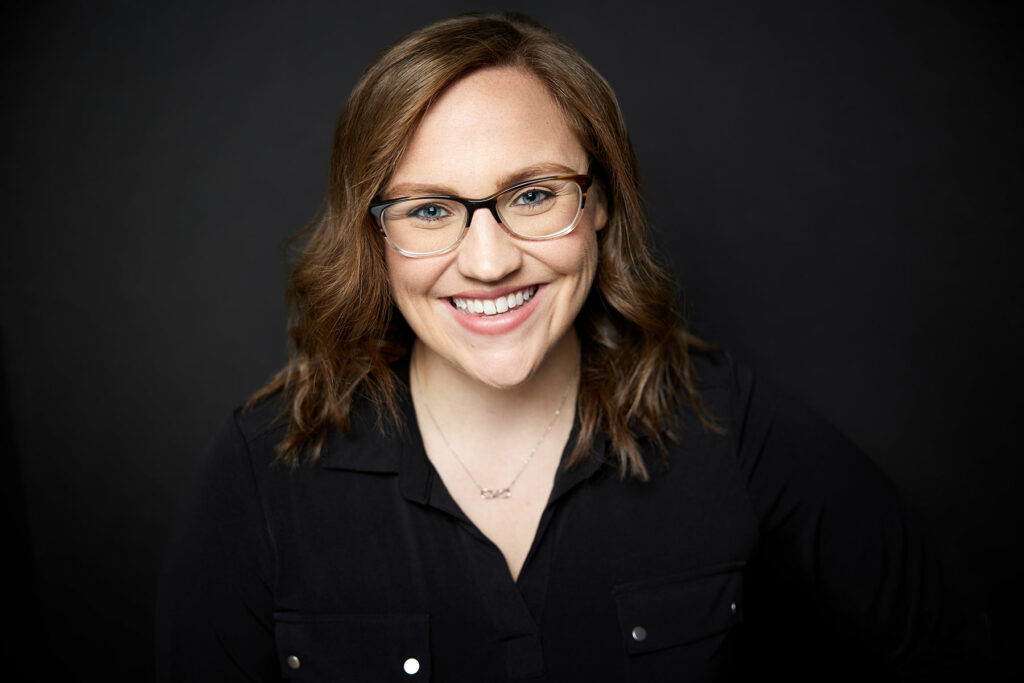 Heidi Schlueter – Senior Designer
Senior Designer Heidi Schluter is no stranger to the world of interiors — even when she was a young girl, Heidi's parents would often find her spending time redecorating her room. Heidi went on to turn that passion into a career, gaining an education at Iowa State University and traveling the globe exploring cultures and design. With a belief that great design is for all, Heidi's keen interest in accessibility and functionality merge beautifully with her contemporary design style. After years spent working with other well-respected firms around the Chicagoland area and designing high-end residential spaces, Heidi joined Michaels Abrams Interiors as an experienced and thoughtful member of the team.
Whether she's getting her hands dirty at a client install, playing with her nephews, or spending time after-hours at the gym, Heidi brings enthusiasm and care to all she does. Catch Heidi on the Chicago lakefront or checking out new restaurants in the city!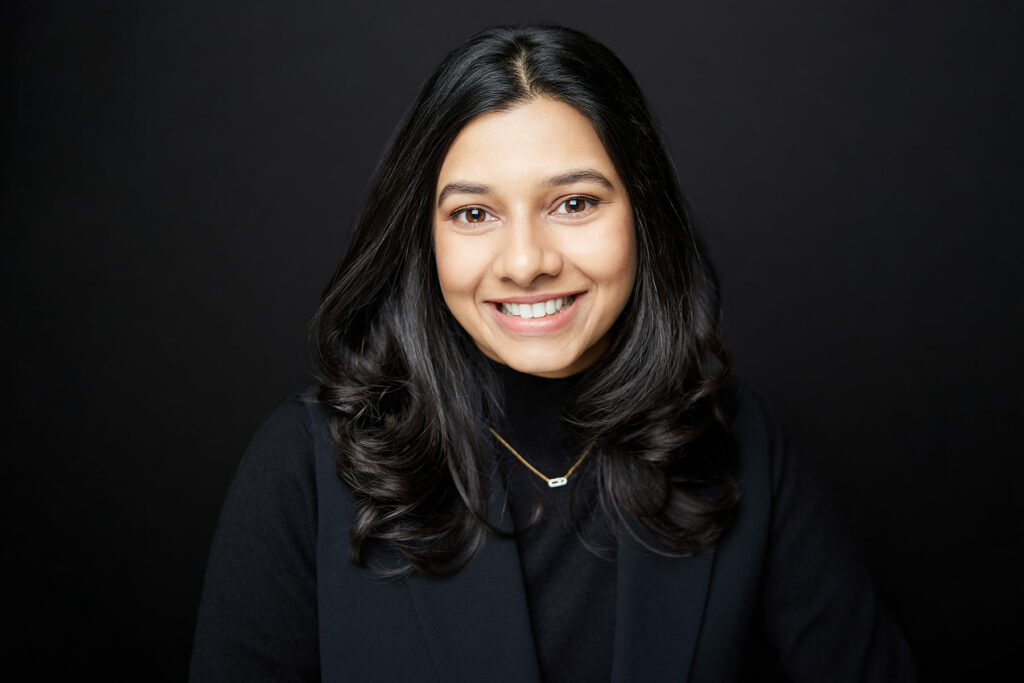 Srinidhi Sundararaju – Senior Designer
Though she studied architecture as an undergraduate student in India, Senior Designer Srinidhi Sundararaju has always had an affinity for interiors — a passion that ultimately led her to pursue a Master's degree in interior design from the Parsons School of Design. After working in New York City, Madison, Wisconsin, and abroad in India, Srinidhi moved to Chicago to create designs that combine the expertise she gained through her education and experience. Citing both modern and vintage styles as sources of inspiration, Srinidhi takes pride in helping clients turn their interior dreams into reality — she says designing can feel like having a magic wand! Srinidhi is also curious about design practices around the globe, frequently traveling both for pleasure and to inform her work.
You're likely to find Srinidhi in one of Chicago's many museums, booking her next trip, spending time outdoors, or dominating a trivia game with her husband.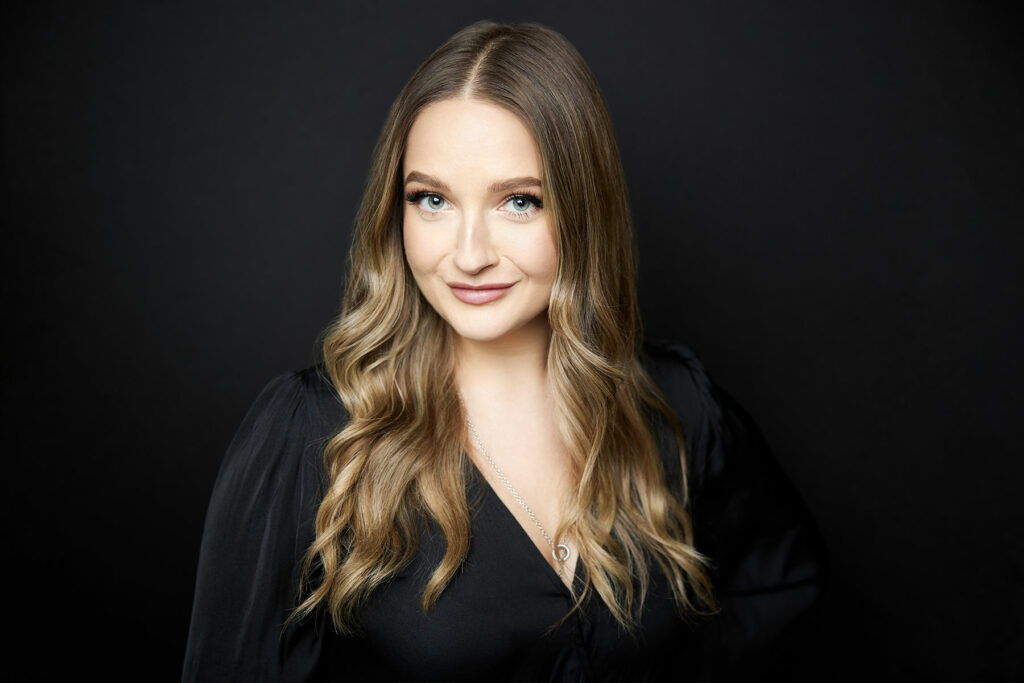 Kristina Sutulaite – Senior Designer
Senior Designer Kristina Sutulaite always knew she wanted to create beautiful homes — and now brings a love of architecture and a knowledge of the building industry to the Michael Abrams team. After working across the Chicagoland area, Kristina discovered her passion: creating livable, luxurious spaces for clients that both complement and improve their lives. Kristina's style is tailored and refined, and she's adept at working with homeowners to infuse their personal tastes into every project.
Originally from Eastern Europe, Kristina visits Europe at least once per year. With interests in fashion and food in addition to architecture and design, Kristina consistently finds inspiration from her travels, frequent visits to art museums, and meals experienced at iconic restaurants around the world.
Riss Hasseman– Associate Designer
Driven by her lifelong passion for all things creative, Associate Designer Riss Hasseman joined the MAI team after completing her education in interior design and fashion at Miami Univeristy. Blending her interest in architecture and her deep-rooted love of fashion, Riss followed her heart to interiors and hasn't looked back. She cites growing up in the diverse, design-rich city of Los Angeles, working with high-end clients in Florida's luxe markets, and studying in Italy as key influences to her work. Riss's style can be categorized as bold, textural, and as layered as her history.
Riss lives in Gold Coast, Chicago with her cats, Ghost and Salem, and can frequently be found exploring the city, which never fails to provide inspiration.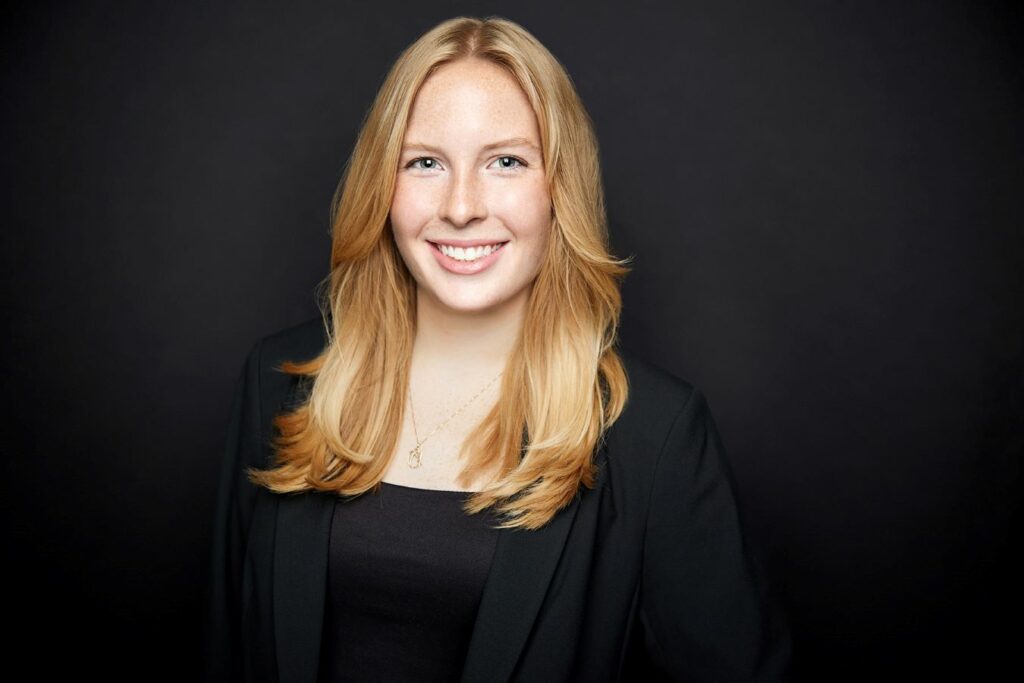 Megan Krummel – Associate Designer
Associate Designer Megan Krummel studied interior design at The University of Minnesota – Twin Cities and immersed herself in the industry as she pursued her education. While commercial design work offered her opportunities to curate a sense of place for a wide range of clients and projects, luxury residential design has always felt like home. Her ultimate goal: to create magic through livable spaces. Megan's style is eclectic yet classic, effectively merging clients' tastes with her own practiced aesthetic.
Megan lives in Wicker Park, Chicago, where she often has her head in a magazine, soaking up the latest in furnishings and fashion.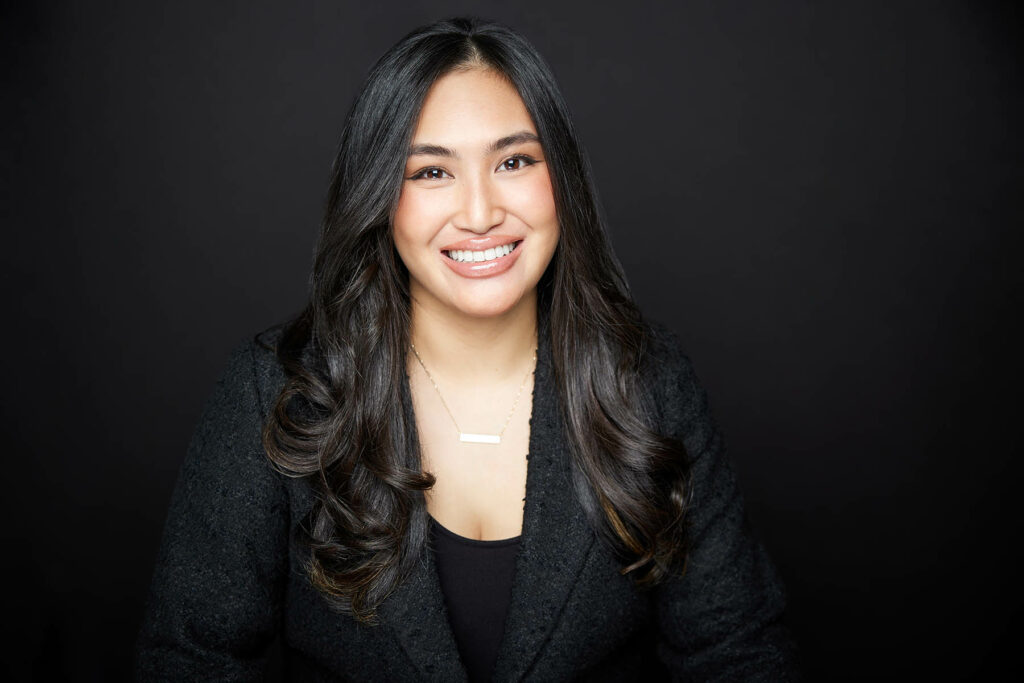 Esther Welton – Associate Designer

Forgoing her original plan to study nursing, Associate Designer Esther Onate decided to follow her heart — leading her straight to the world of design. Esther received a BFA in Interior Architecture and minored in Fashion Business at Columbia College in Chicago before completing a CED Advanced Architecture Certification at UC Berkeley and beginning her career. Drawing from the world of fashion and crediting Zaha Hadid as her greatest inspiration for her ability to blend architecture and design with fashion and art, Esther always seeks to push creative boundaries by applying a contemporary edge to her work and also has a deep drive to achieve client success.
In addition to her work as a designer, Esther teaches pilates, and she also relishes spending time with her husband and their daughter, Noelle.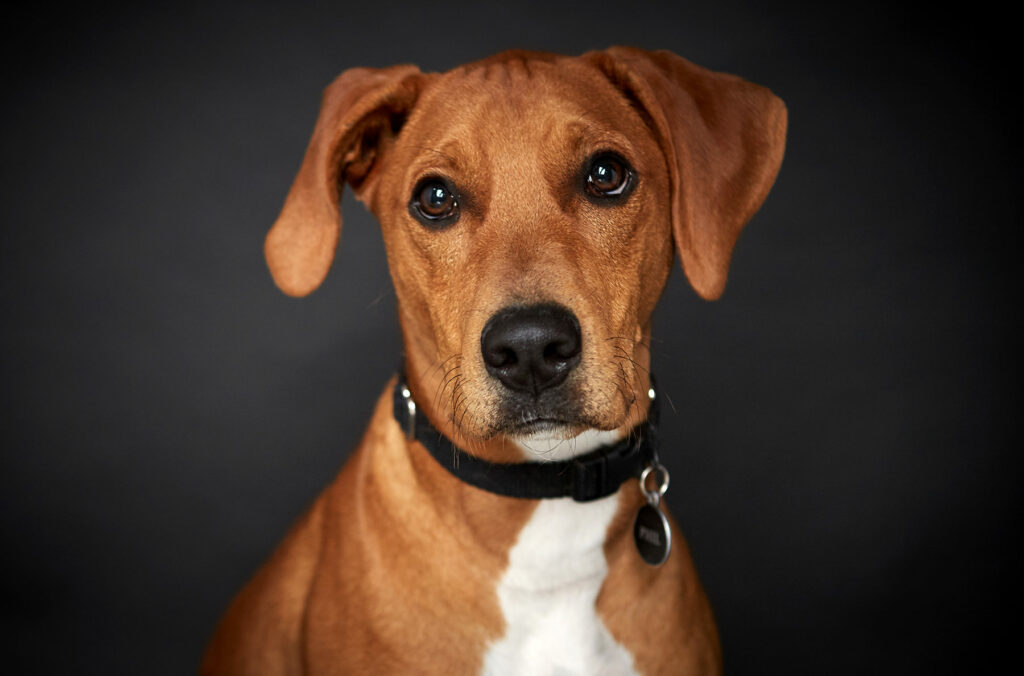 Phil Abrams — Chief Happiness Officer
Philip joined the team in July of 2020. He hails from Greenville, Kentucky where he knew his talents would be under-appreciated; hence he set his sights on the big city of Chicago to find his forever home. As Chief Happiness Officer, Phil delivers licks and kisses daily and is accepting of countless cookies and belly rubs. When Phil is not making significant contributions at MAI, he enjoys spending the weekends with his dad, exploring the city's many dog parks.