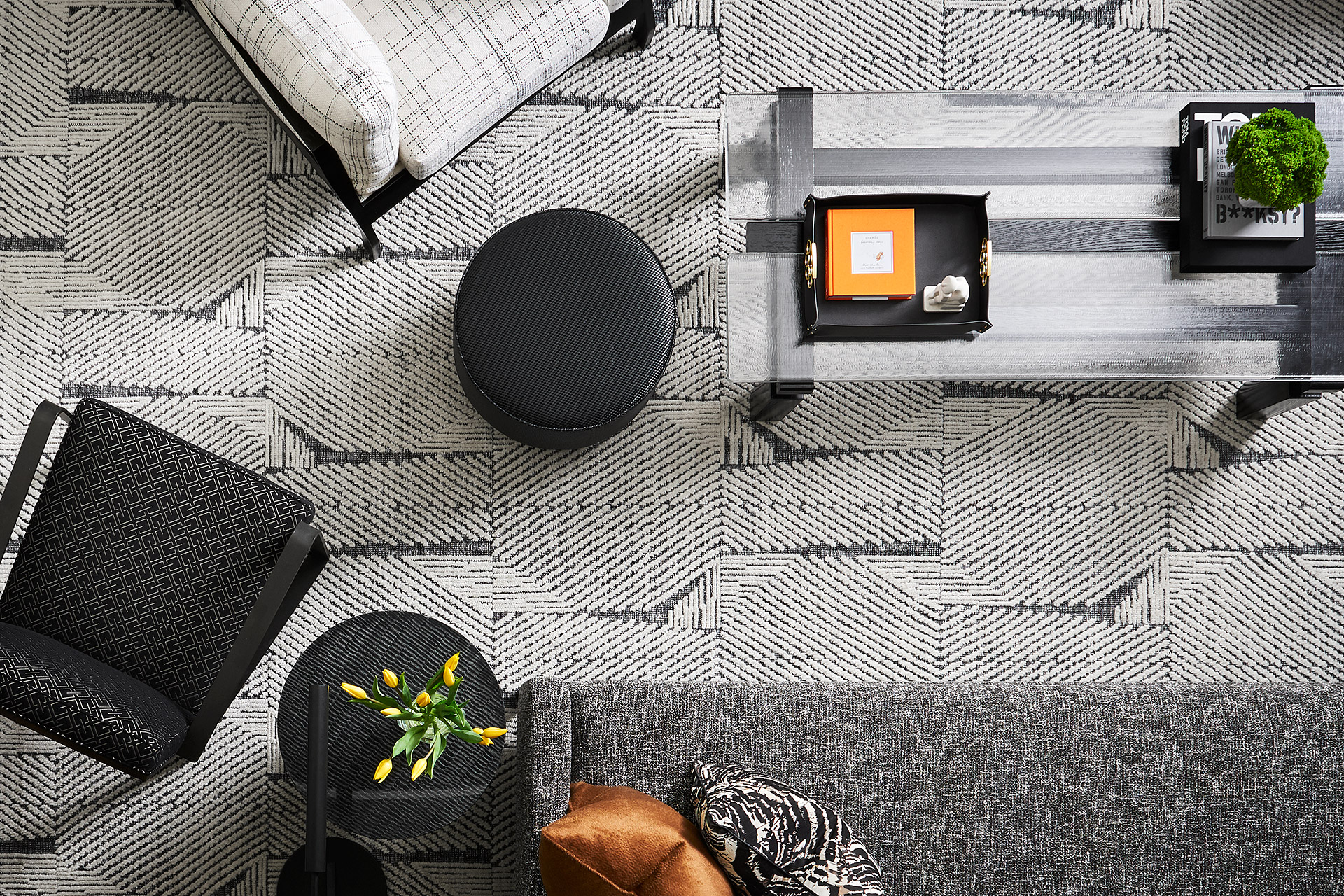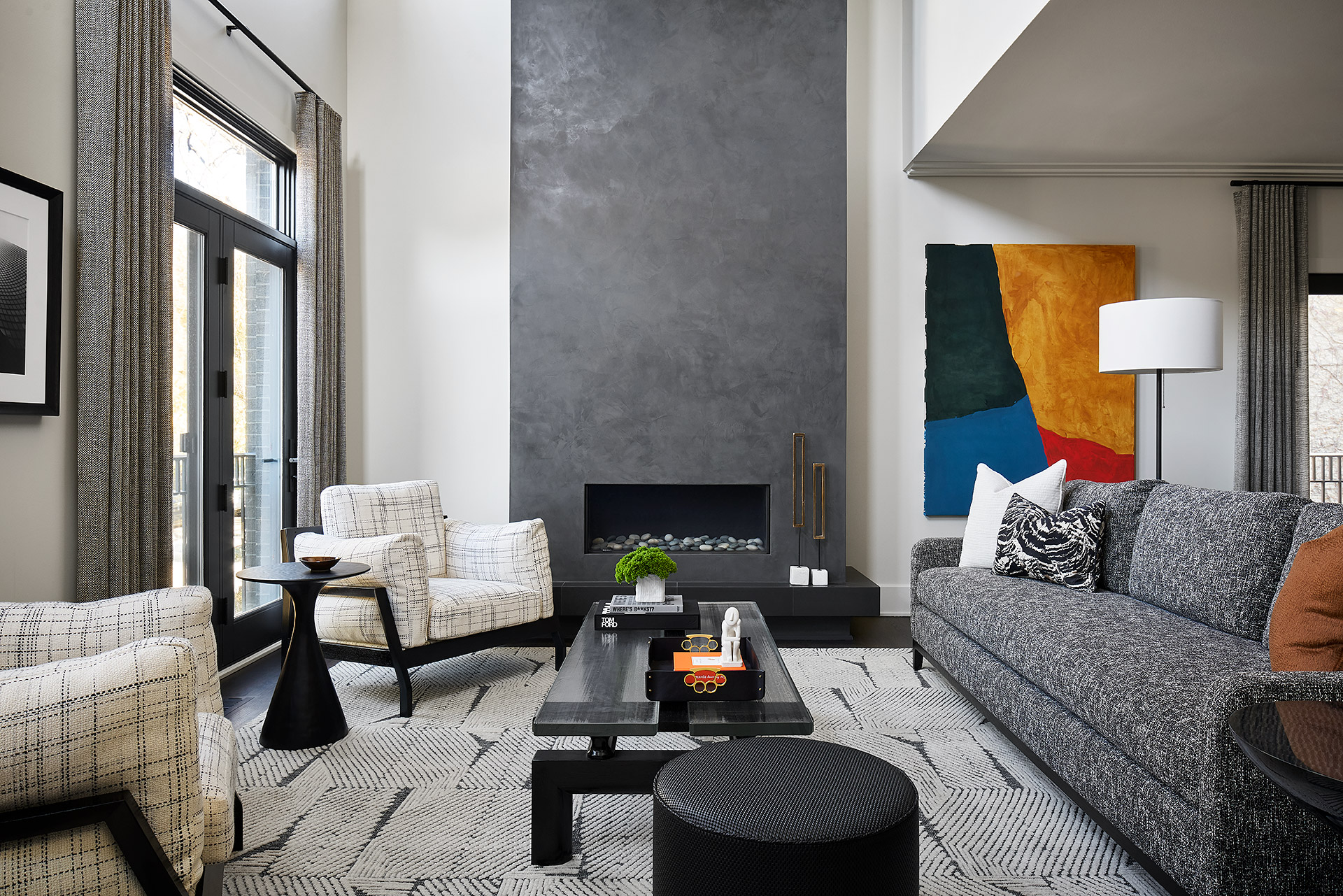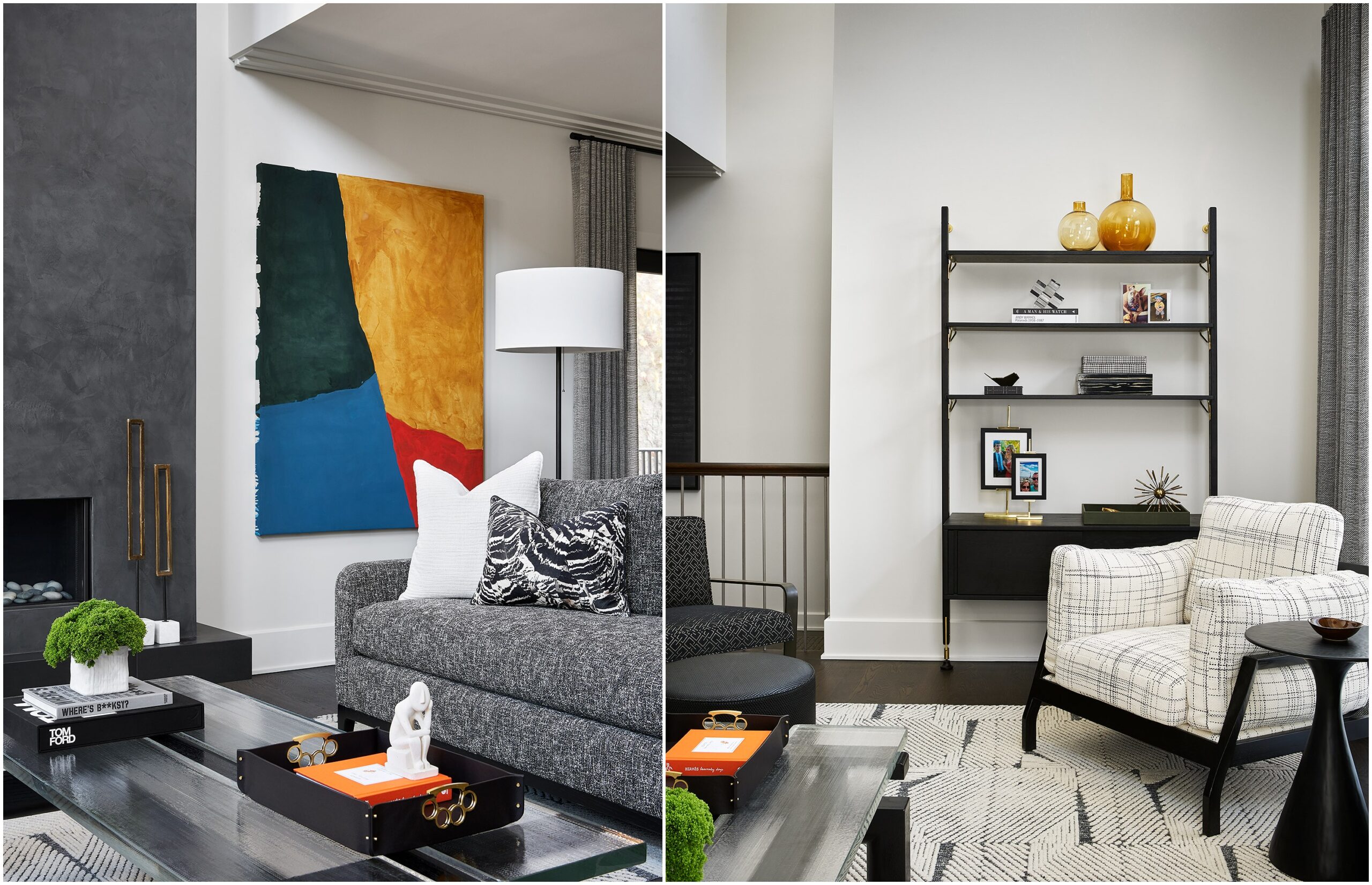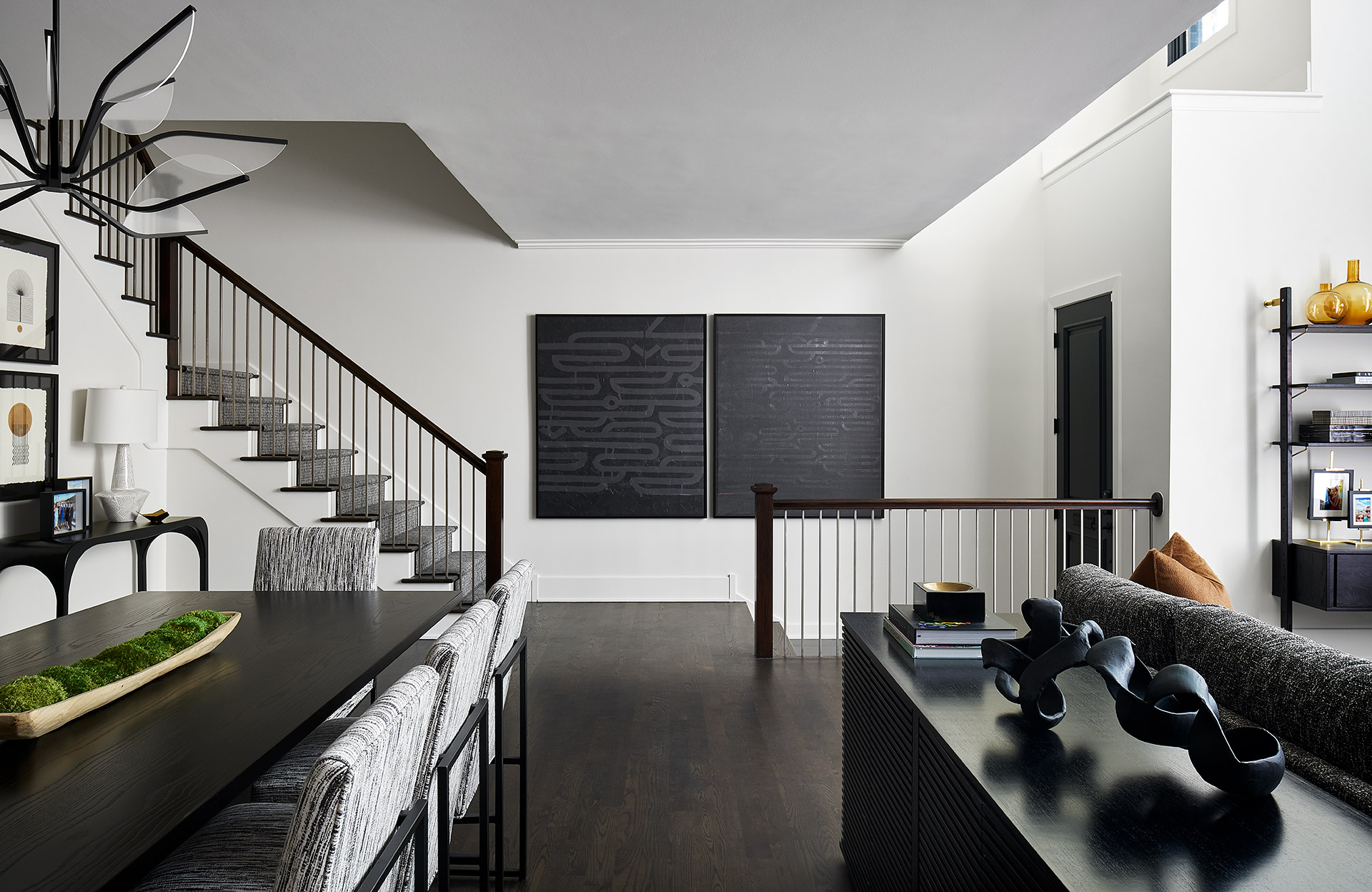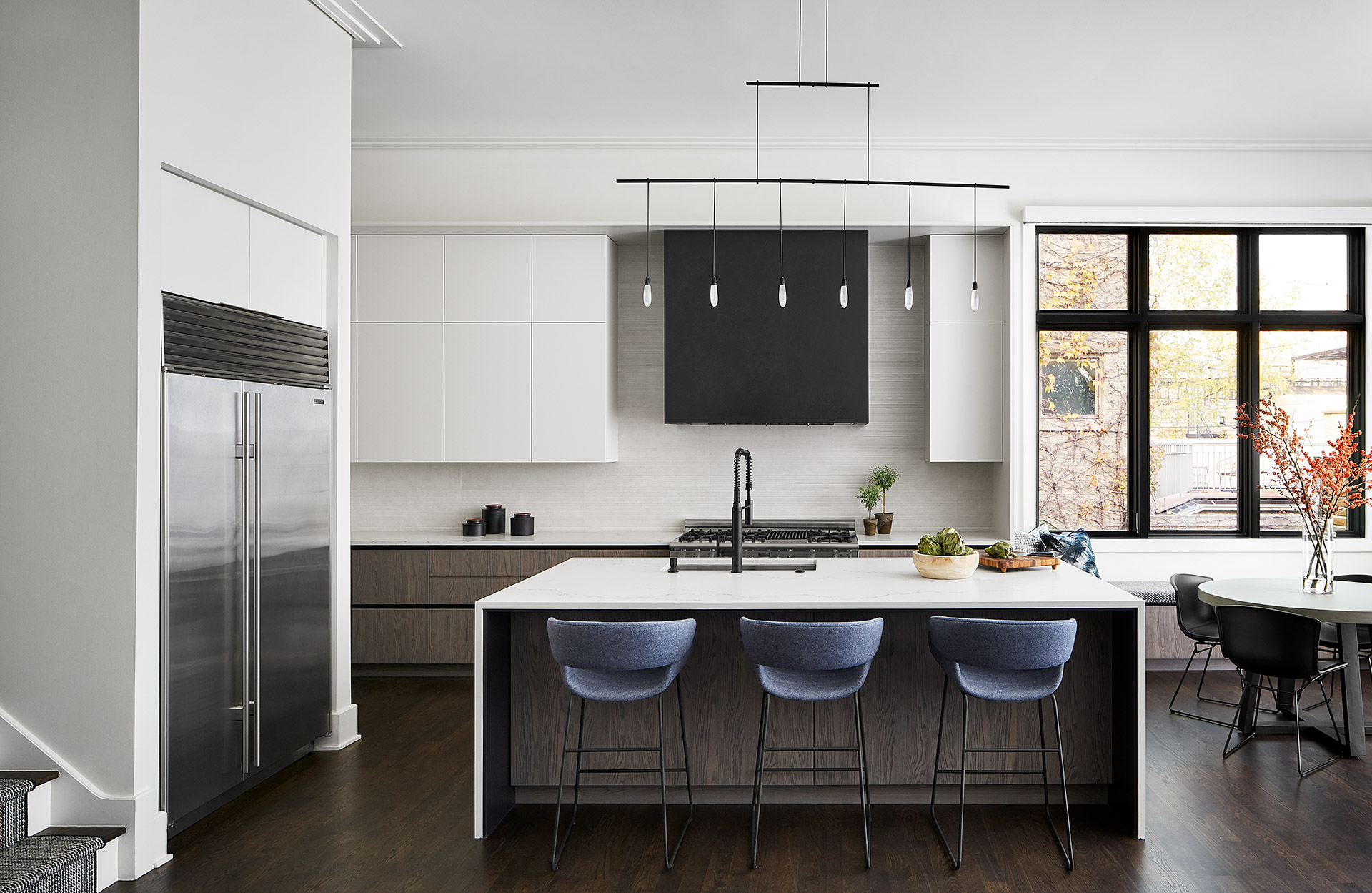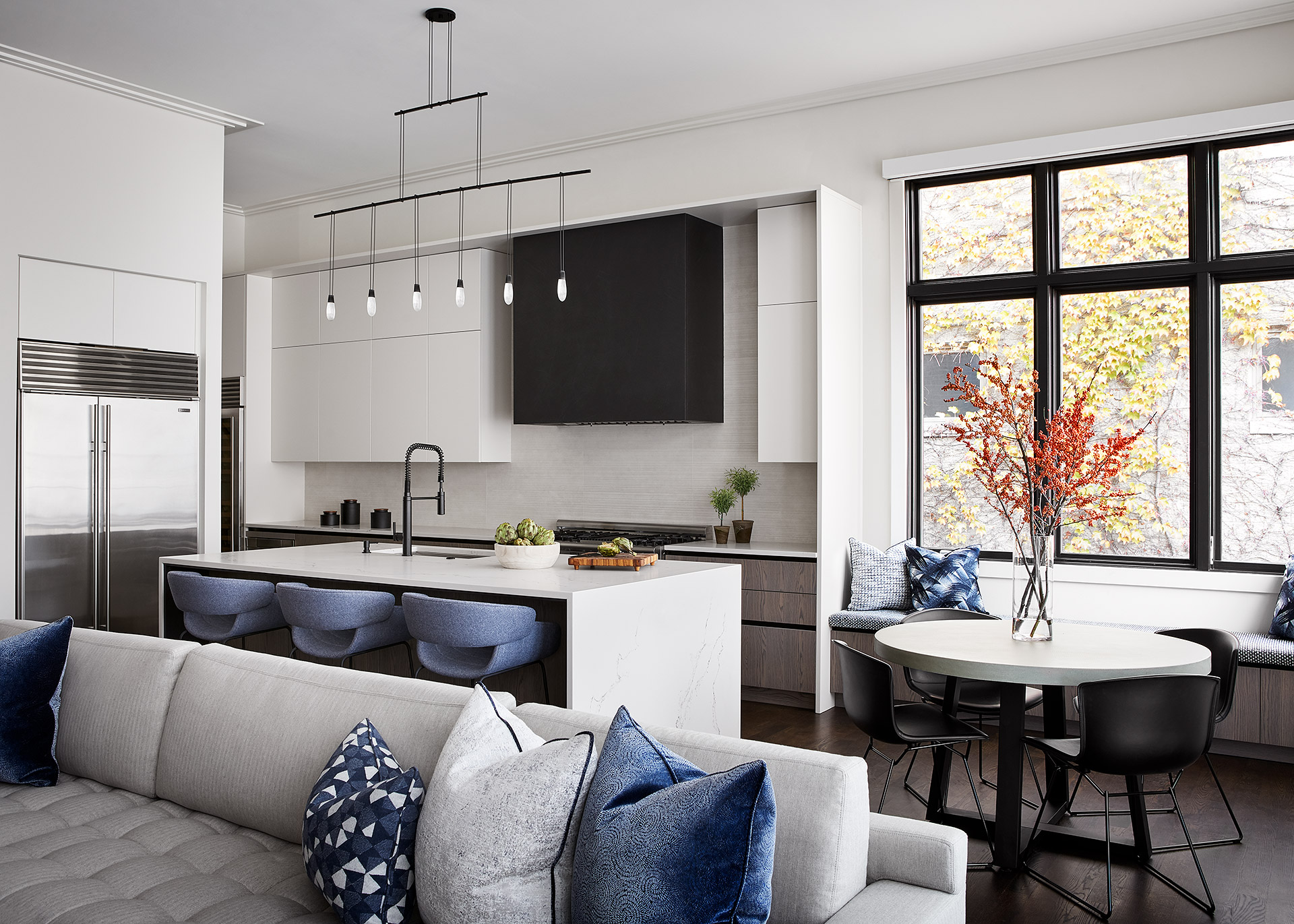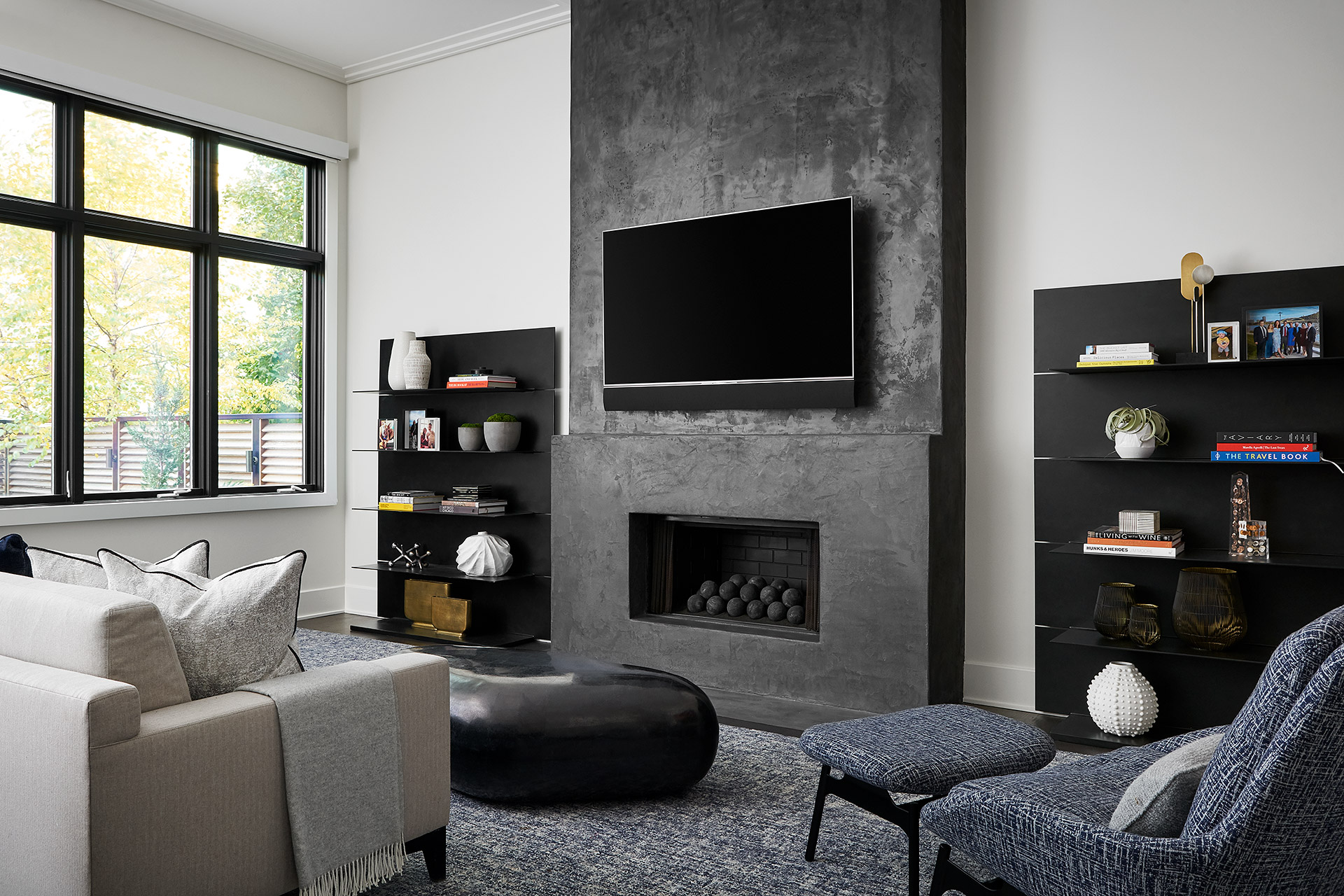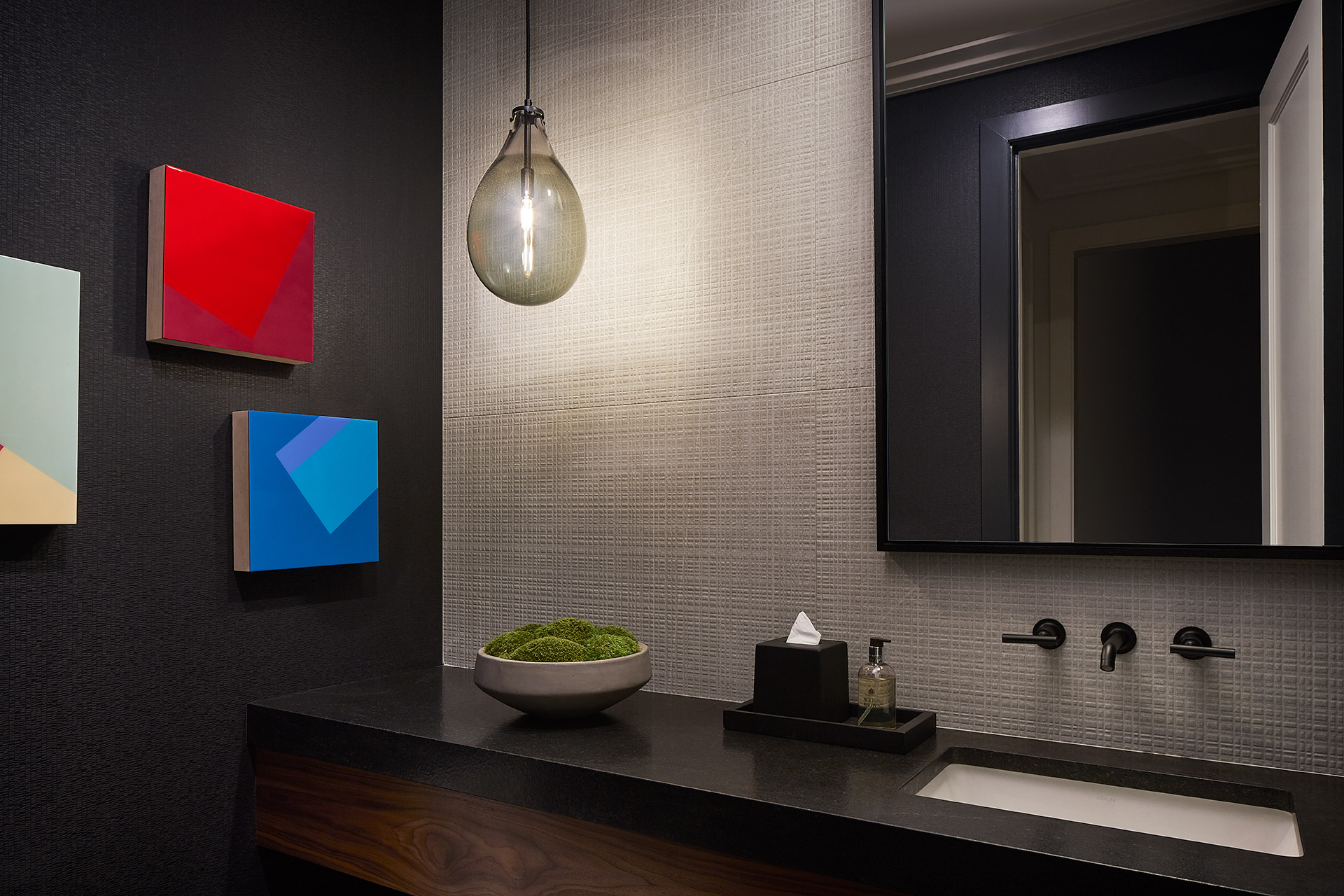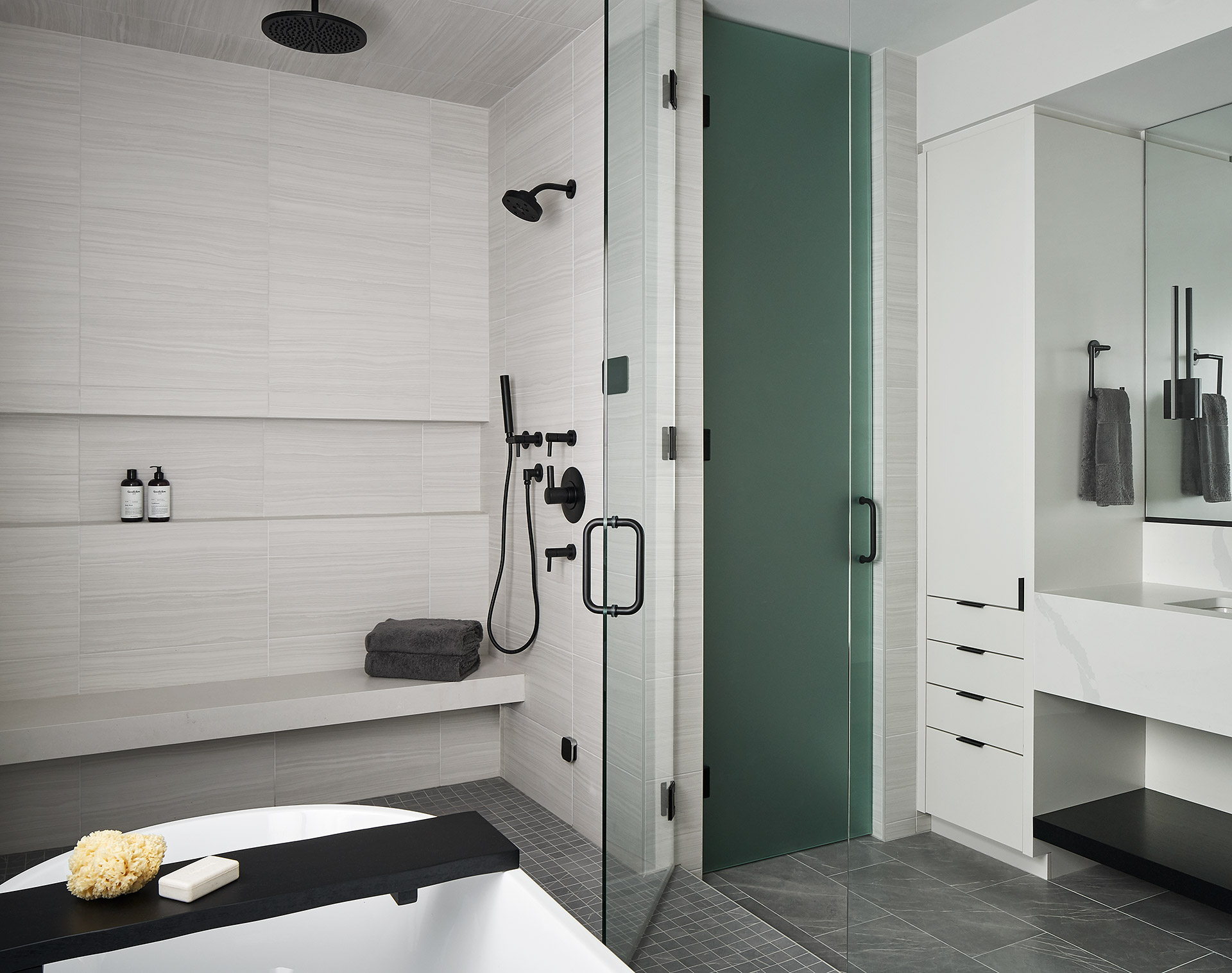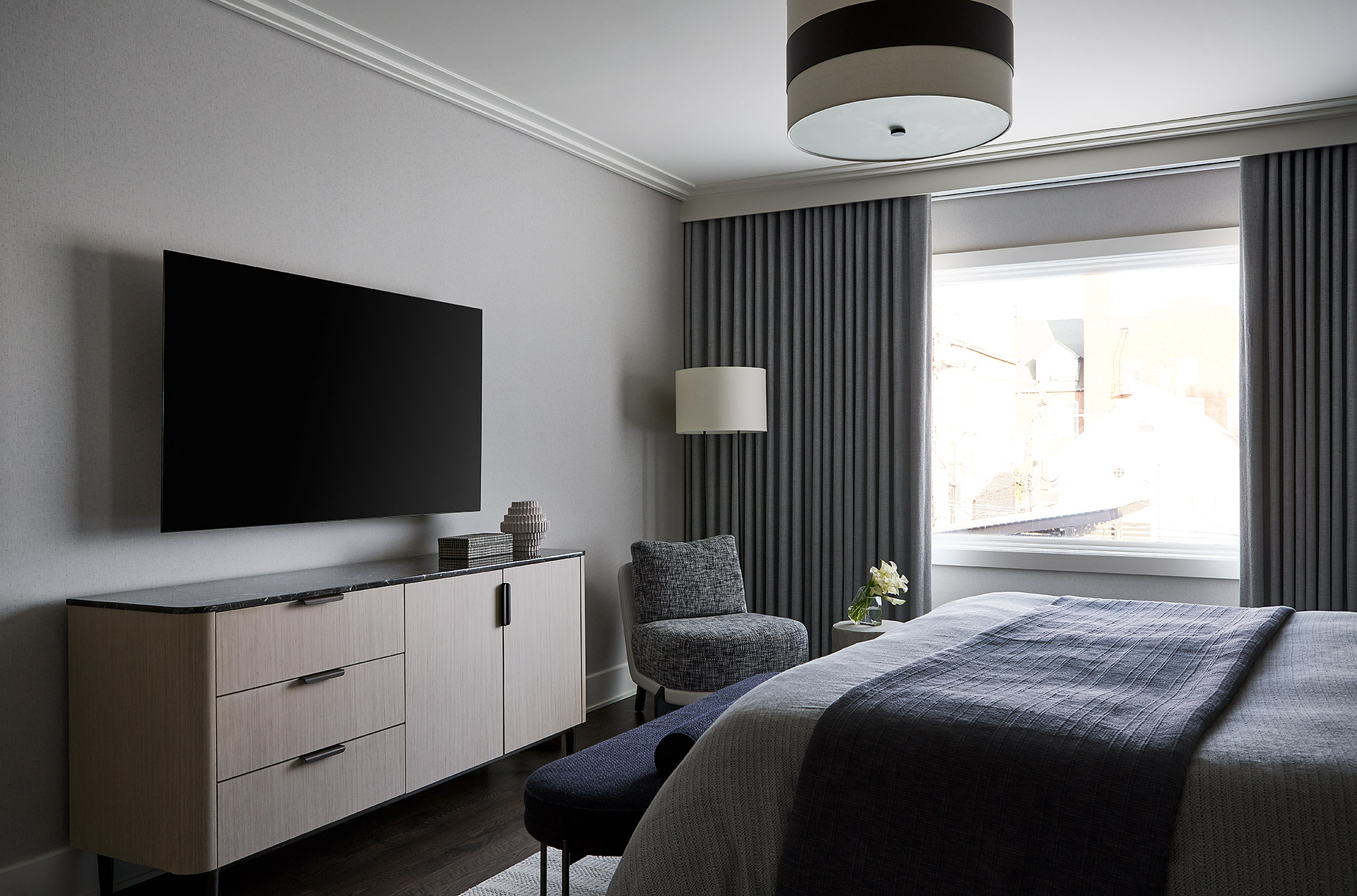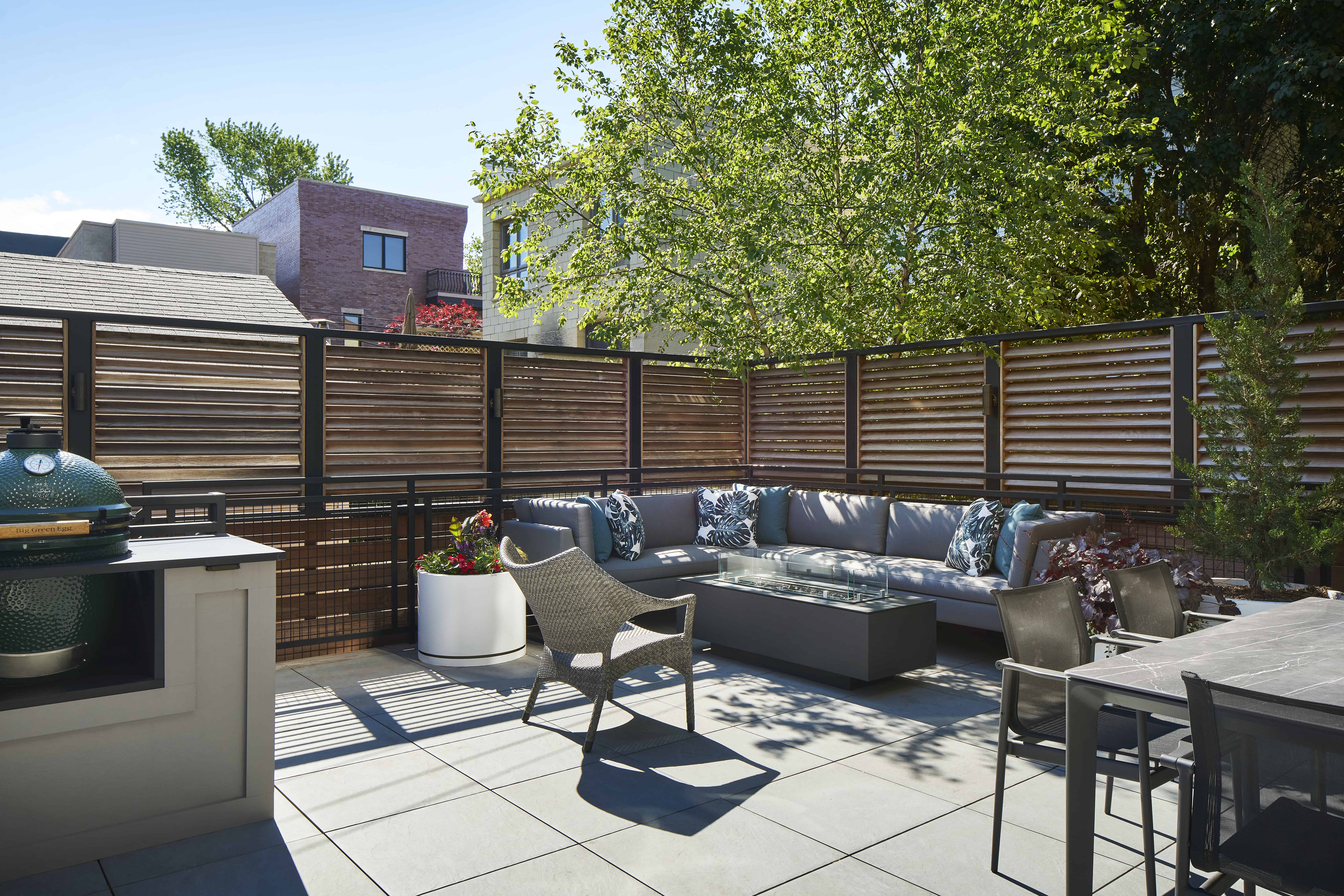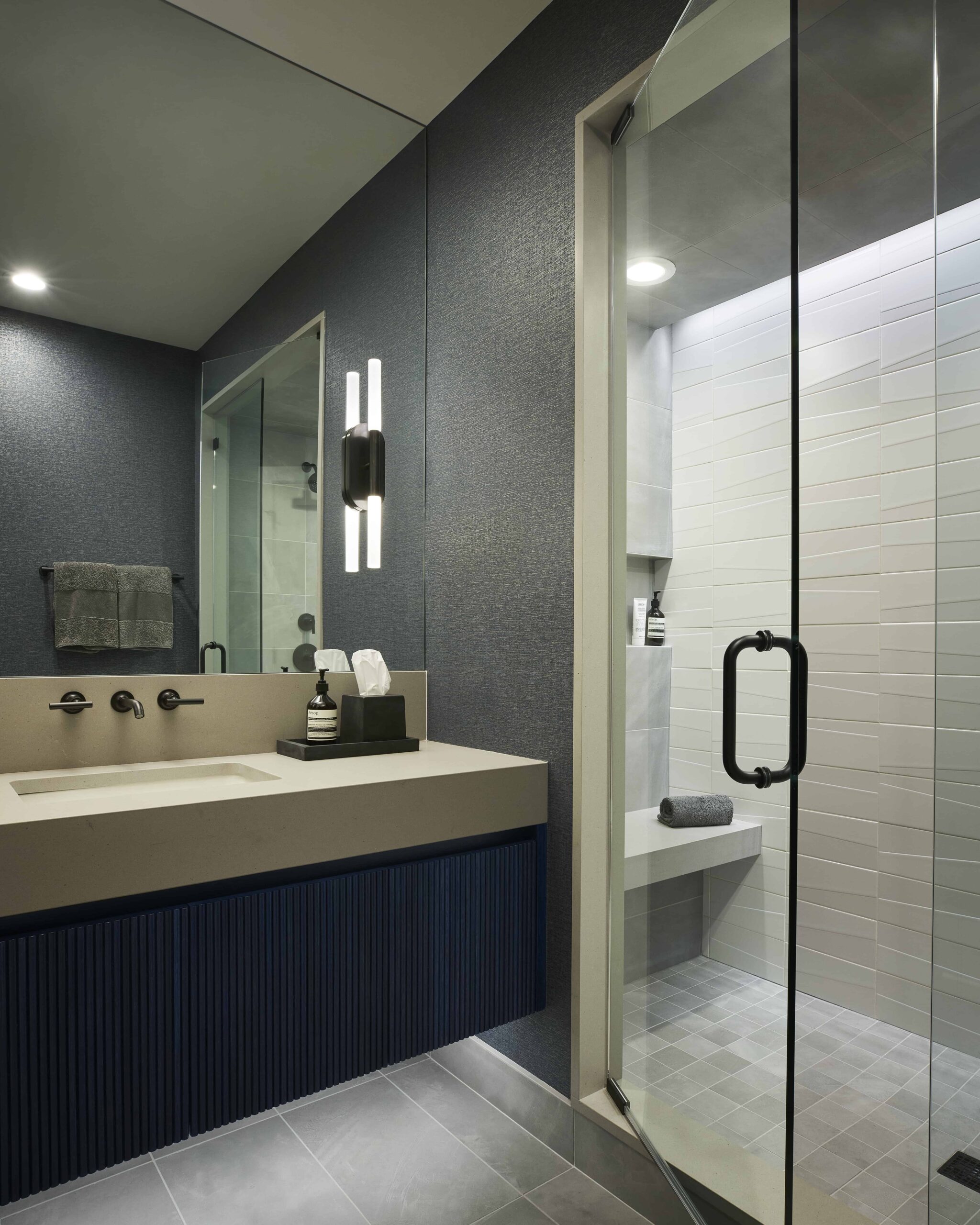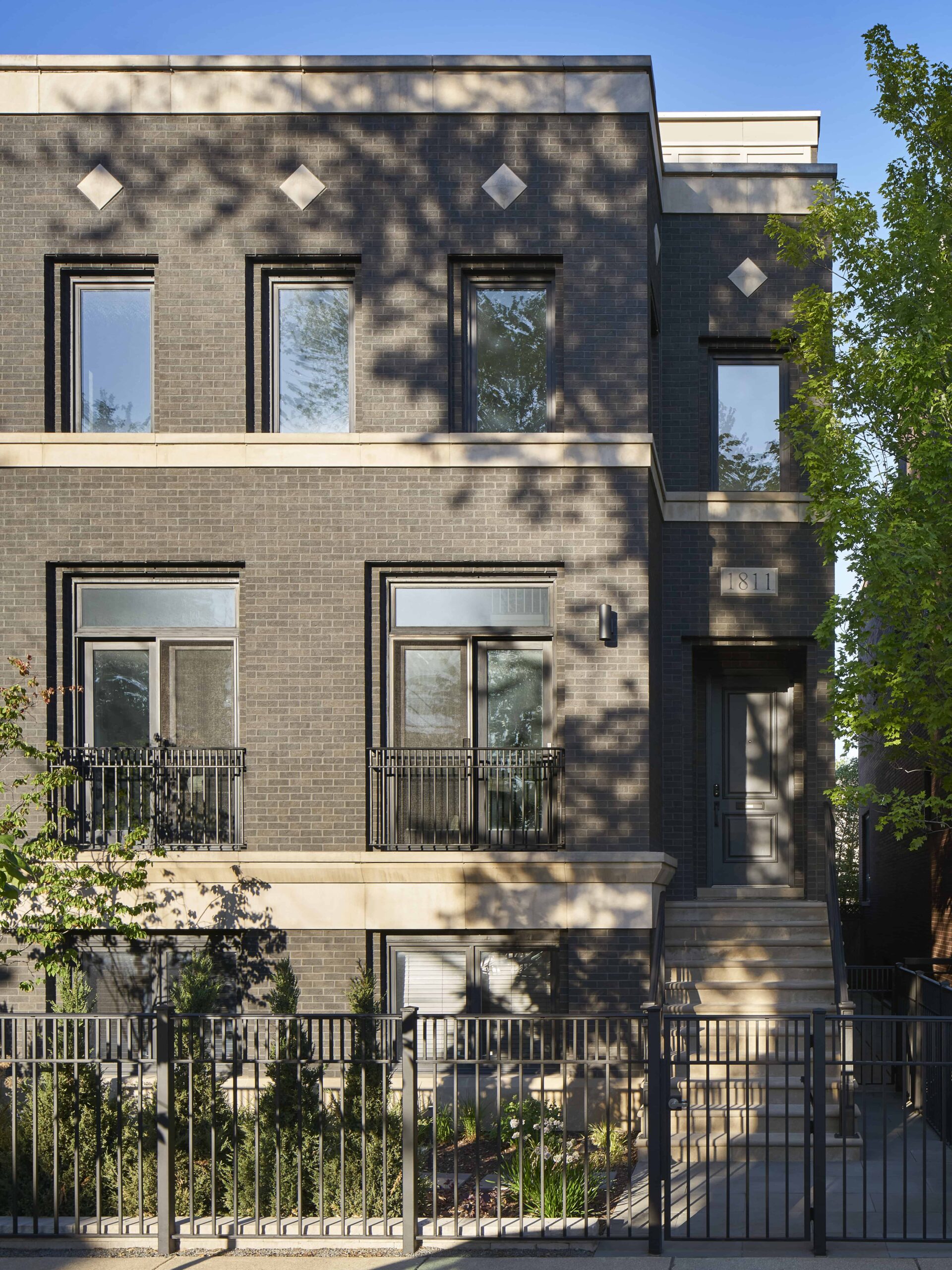 Honore
When a young couple purchased this early-2000s single-family home, they immediately brought Michael Abrams Interiors in to help them fully reimagine the space, their first house together. With MAI's expansive interior architectural knowledge and expertise, the team sought to fuse practical elements with splashes of color and bold architectural elegance to create a home perfectly fit for the couple's next phase of life.

Though the decades-old home featured plentiful amenities, the clients wanted a more modern, stylishly comfortable design and were keen on ensuring the interiors reflected a clean yet impactful aesthetic. After demolishing the kitchen, stripping down and reinventing the primary bathroom, redesigning the home's fireplaces and adding hardwood floors to the second level, the design team capitalized on the home's ample natural lighting and the clients' relaxed yet elevated taste to create meaningful, cost-effective solutions in the home.

In addition to the striking updates and architectural changes, the design team worked to curate a collection of art, furniture and decor that suits the homeowners' contemporary preferences. The resulting space blends a fresh, modern design with thoughtful color and delight.