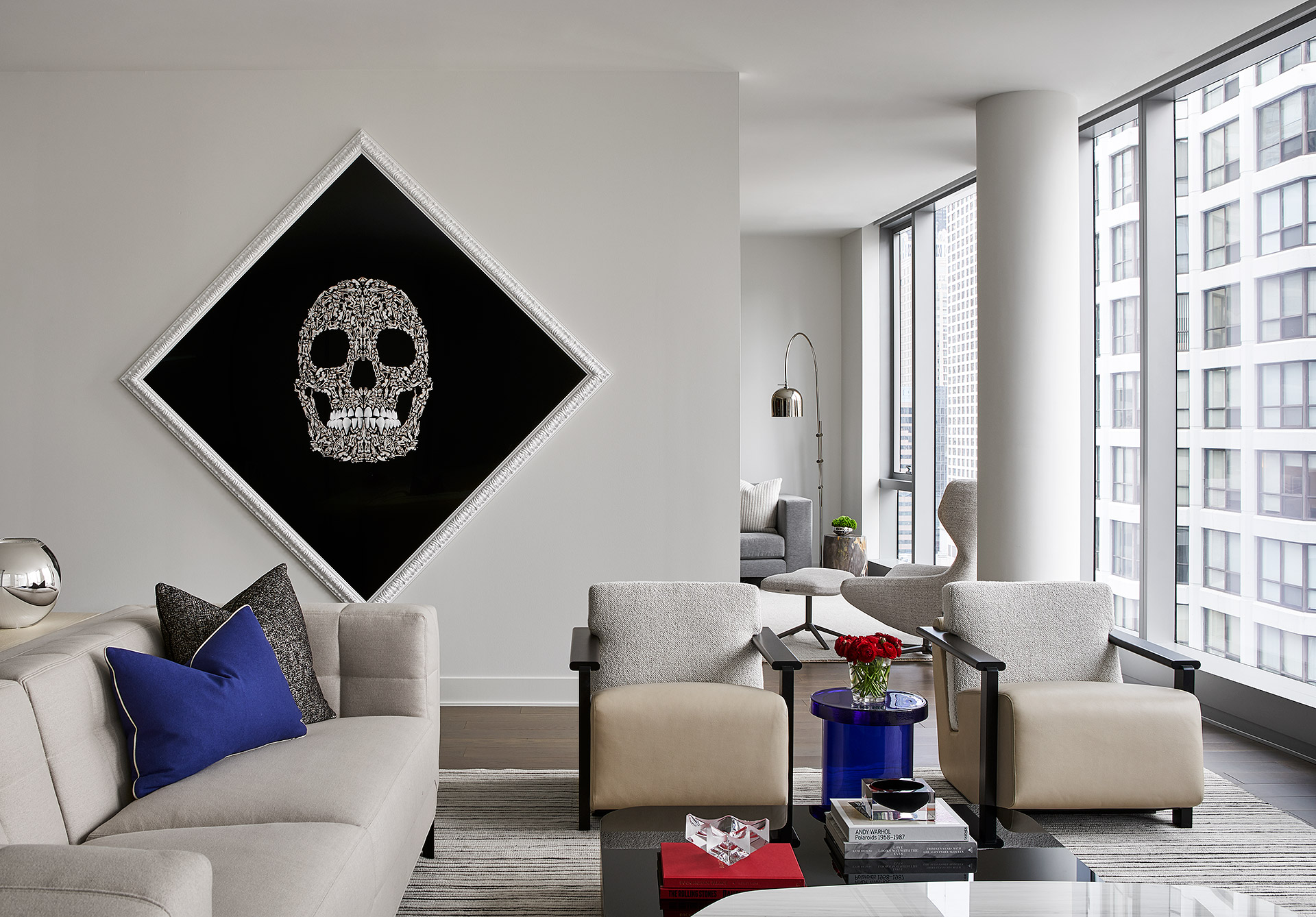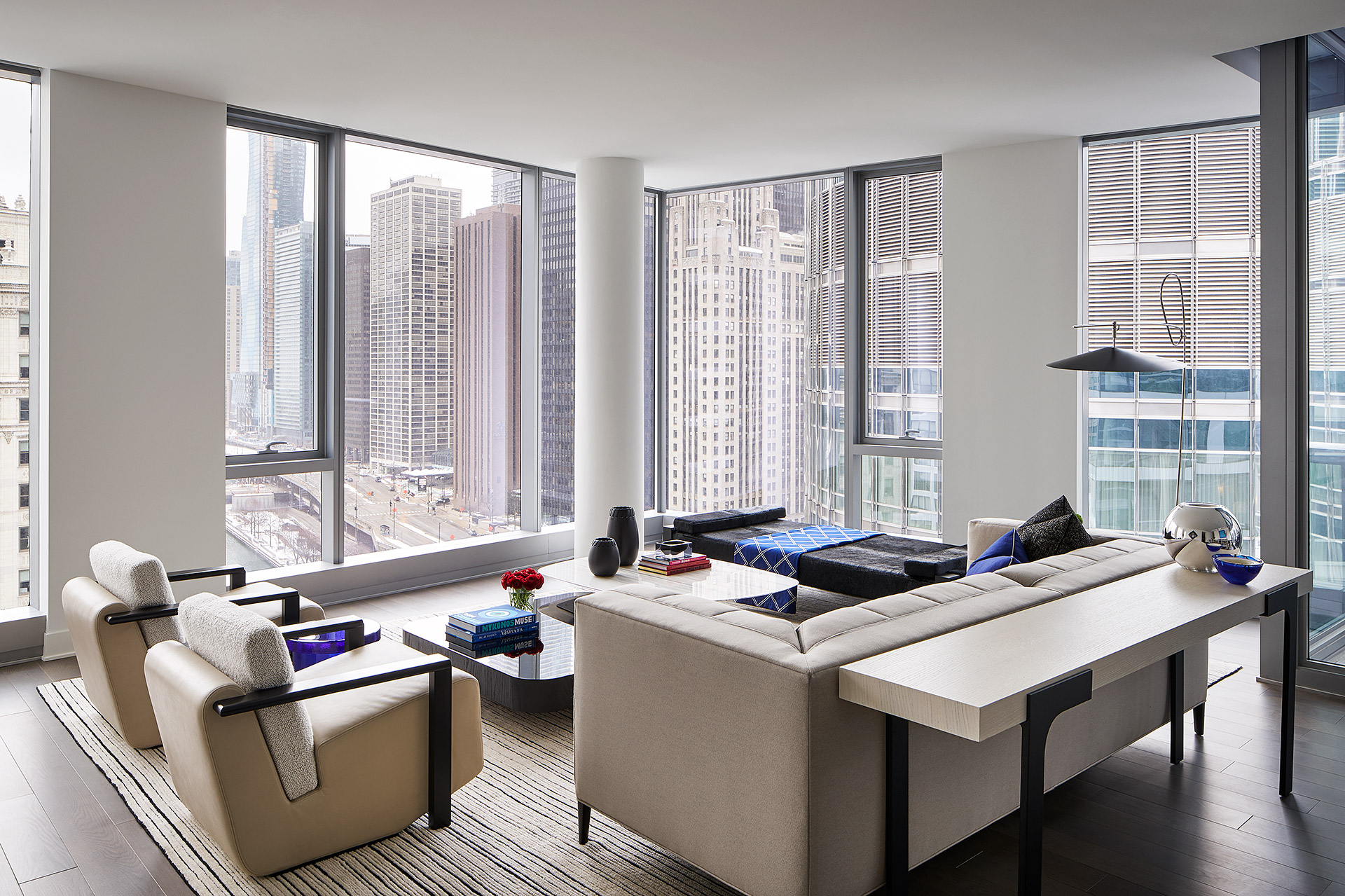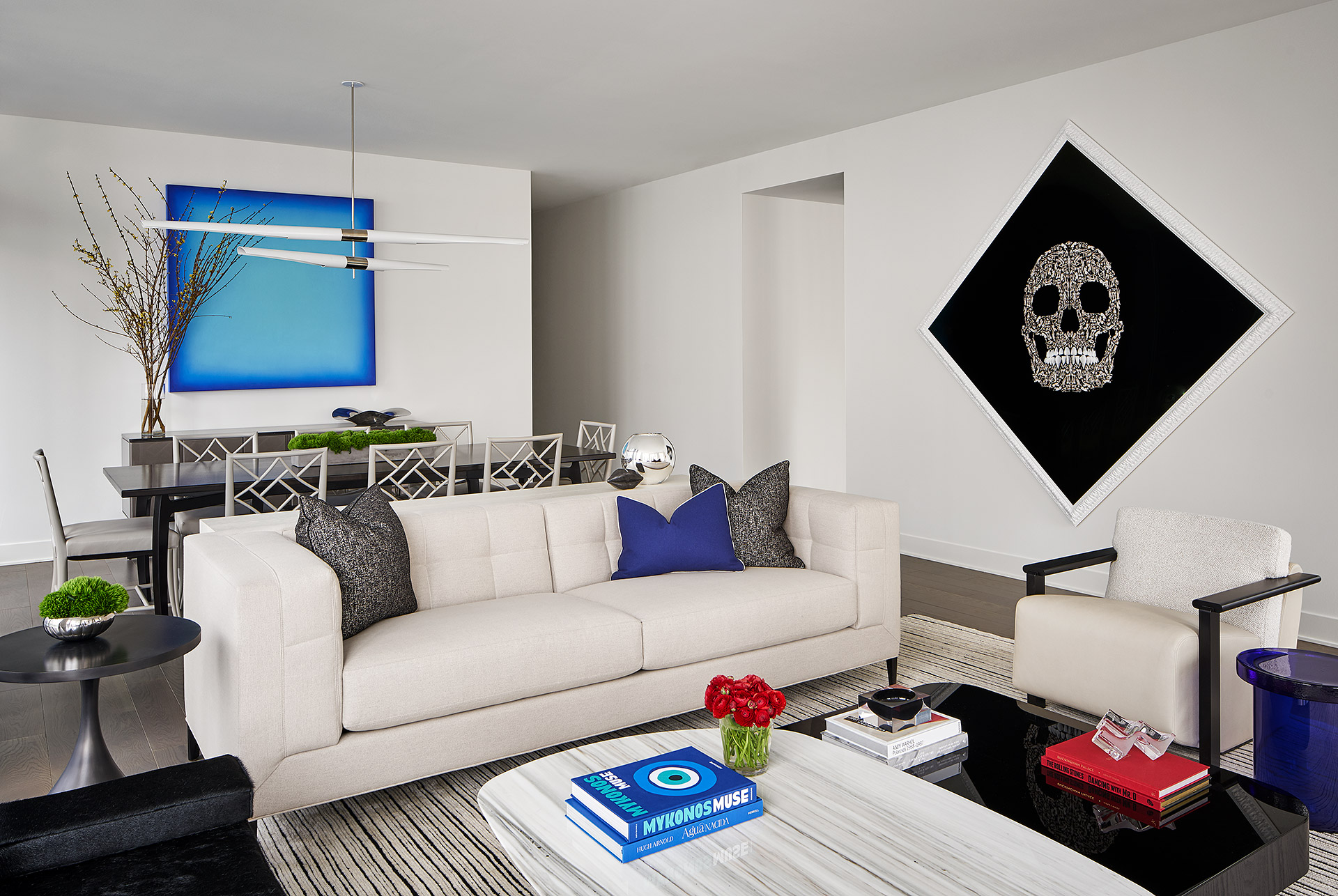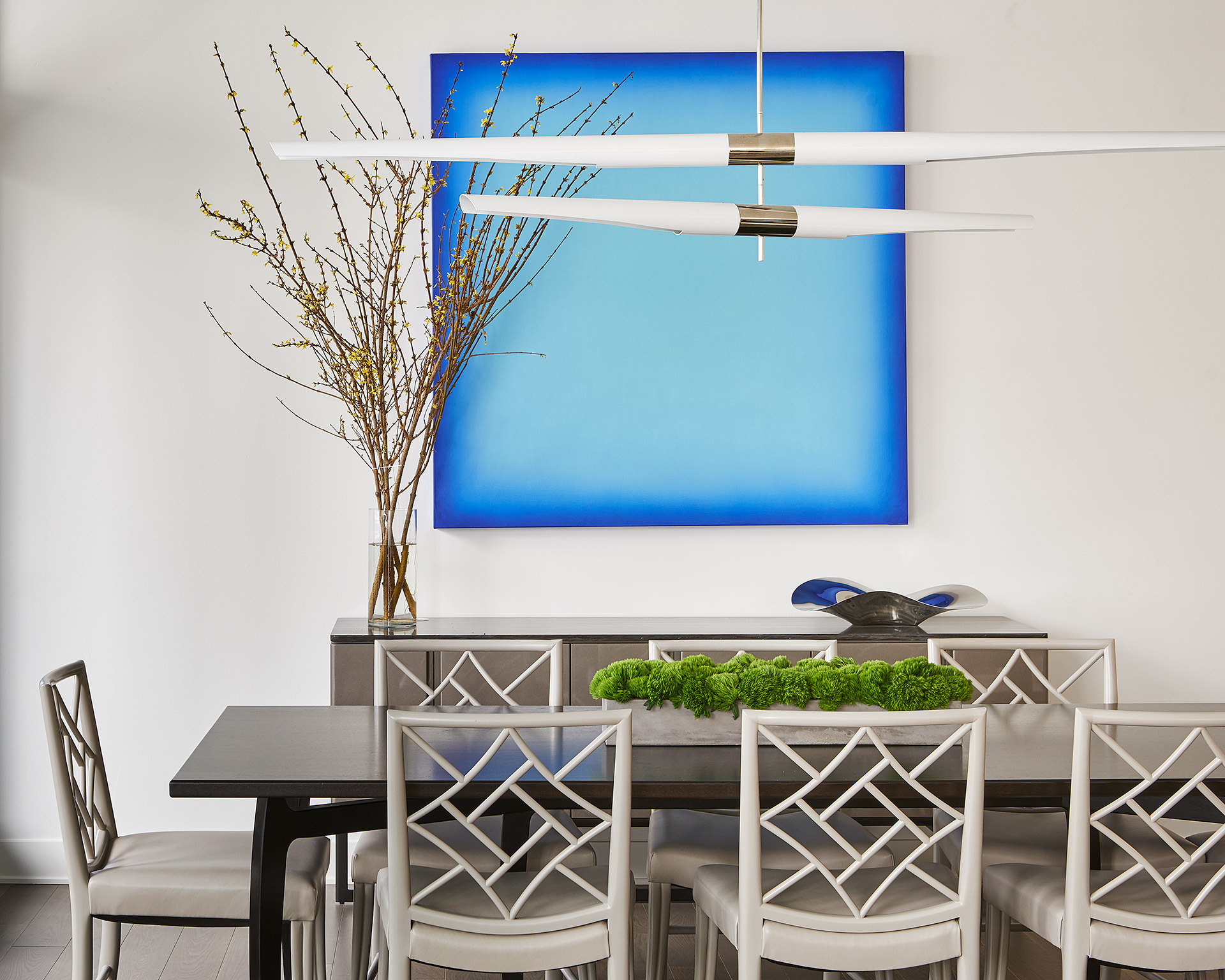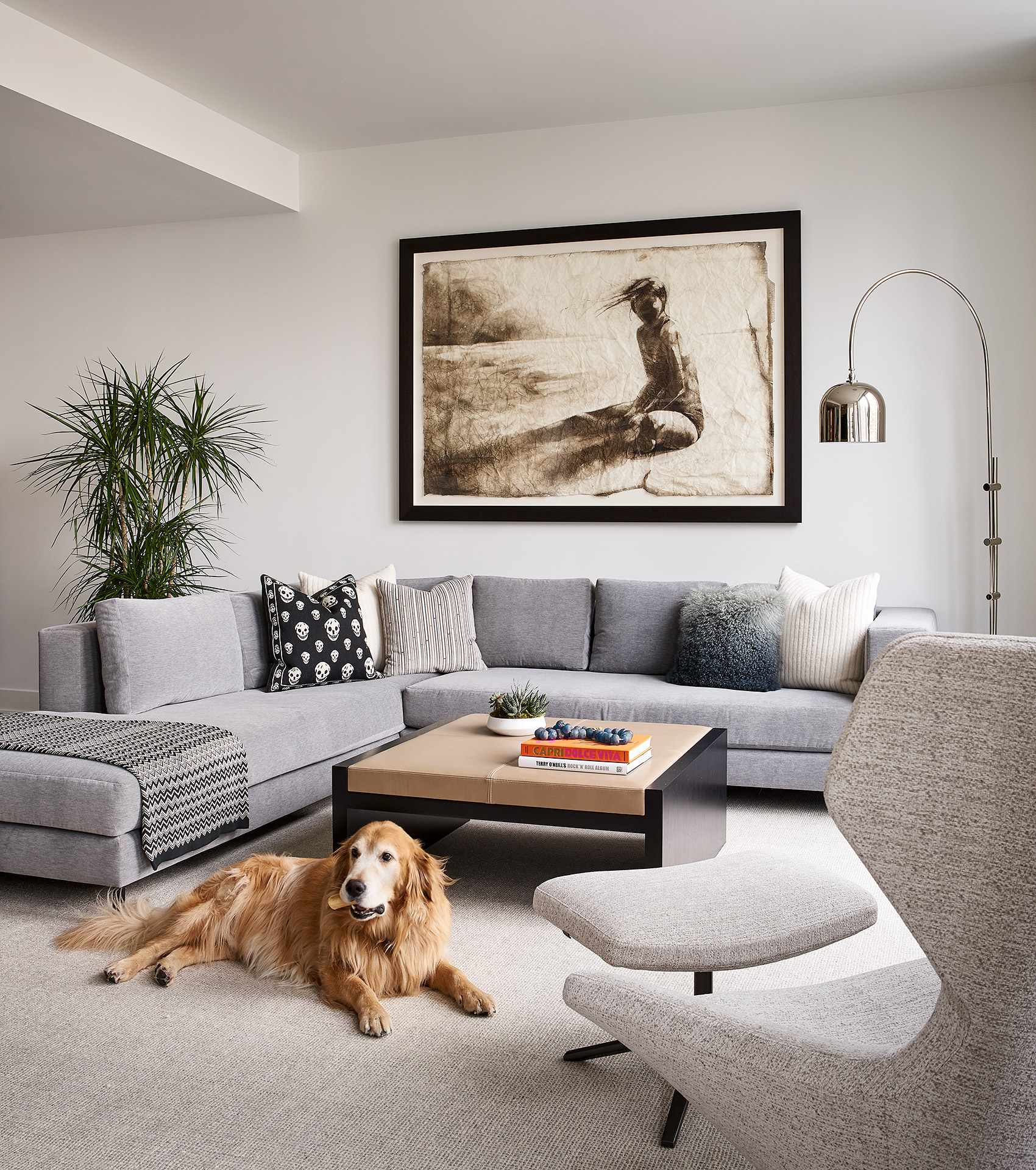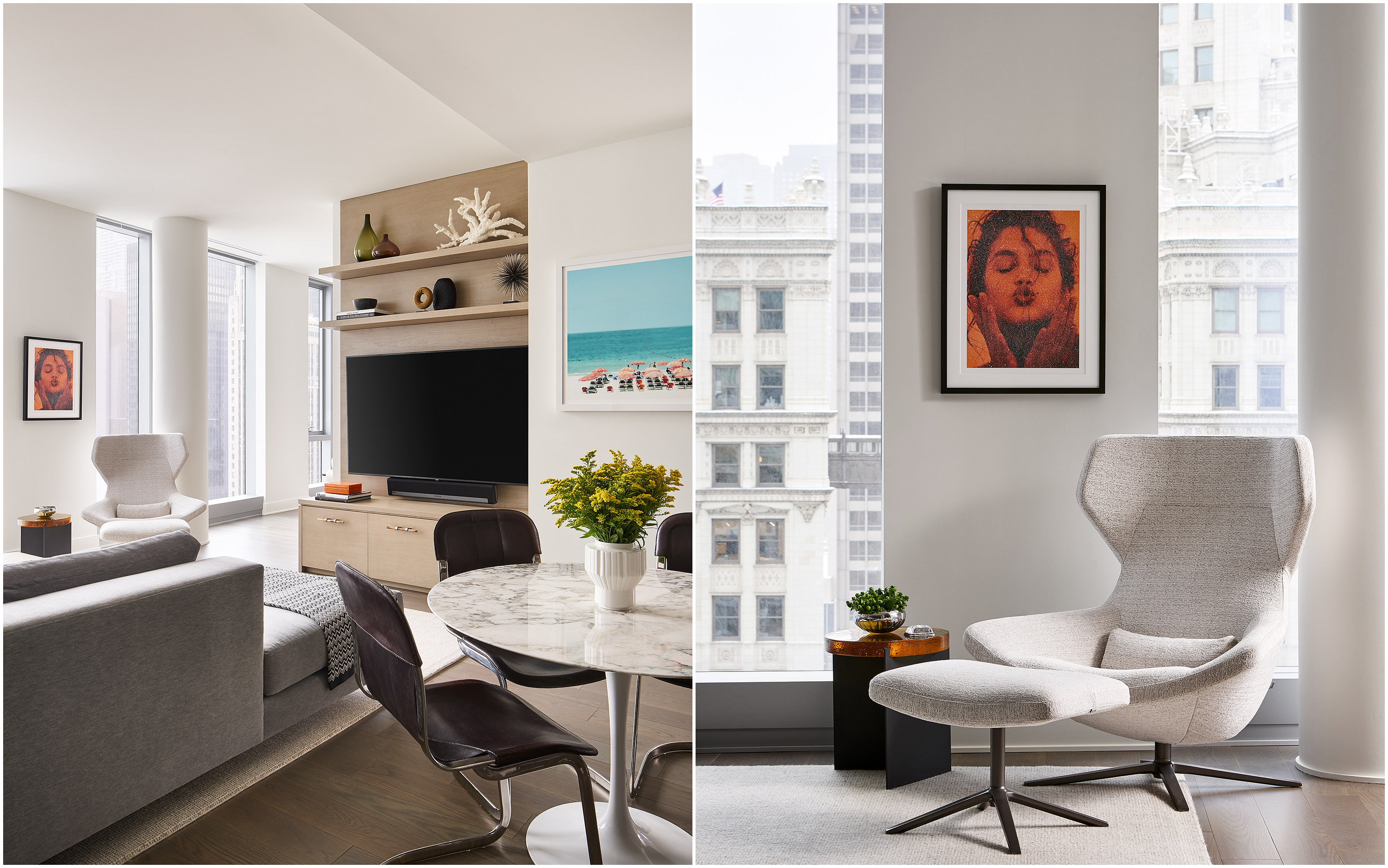 Renelle
When considering an upgrade, many potential buyers envision more square footage or a larger lot — but for these former North Shore Chicago dwellers, an upgrade came in the form of a new, spacious high-rise condo with show-stopping views of the city and Chicago River. To complement the breathtaking panoramas, the MAI team set out to design a home as dimensional as its surroundings.

With a vision to create a space that at once celebrates a more independent lifestyle while also serving as a home base for the homeowners' adult children, MAI dreamt up and executed a residence in the clouds that integrates elements from the couple's suburban family home while also layering new furnishings and artwork befitting their current life stage.

To achieve this, the MAI team added warm architectural finishes, blended favorite pieces from the couple's furniture collection with newly curated and custom items and applied a clean and subtle color palette to create an utterly inviting and elegantly livable space. The resulting home showcases MAI's ability to highlight all phases of a family's story, even when embarking on a new chapter.