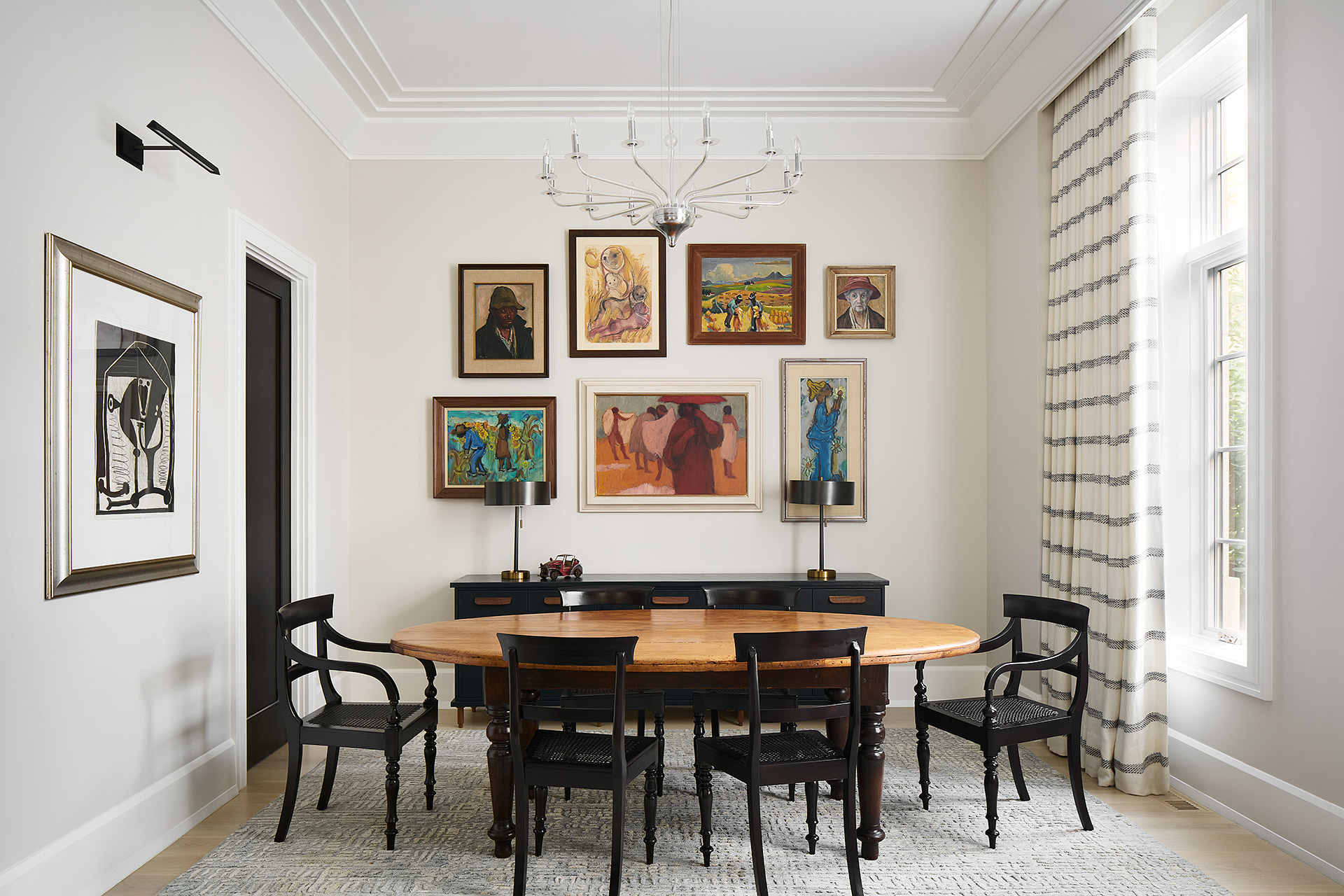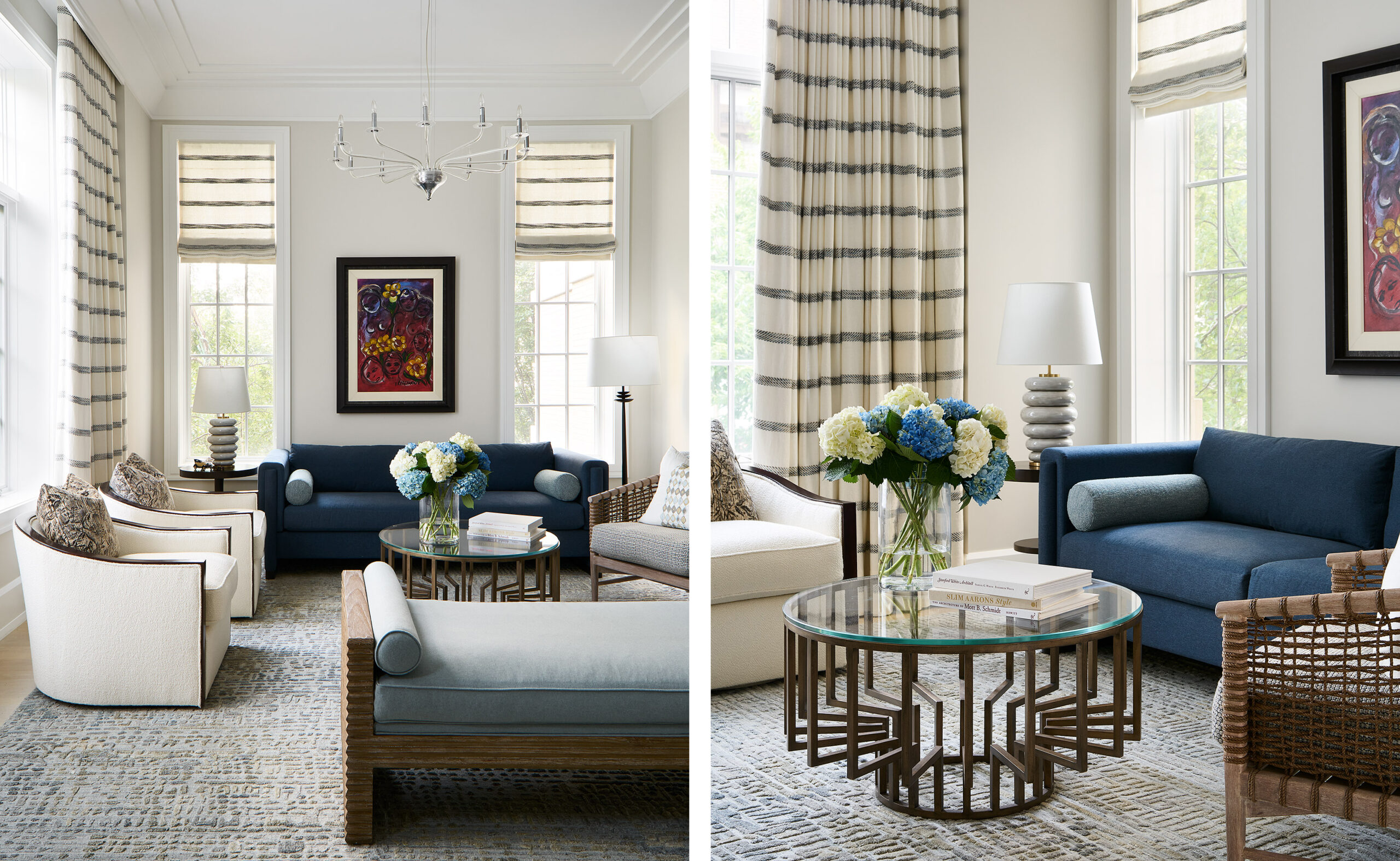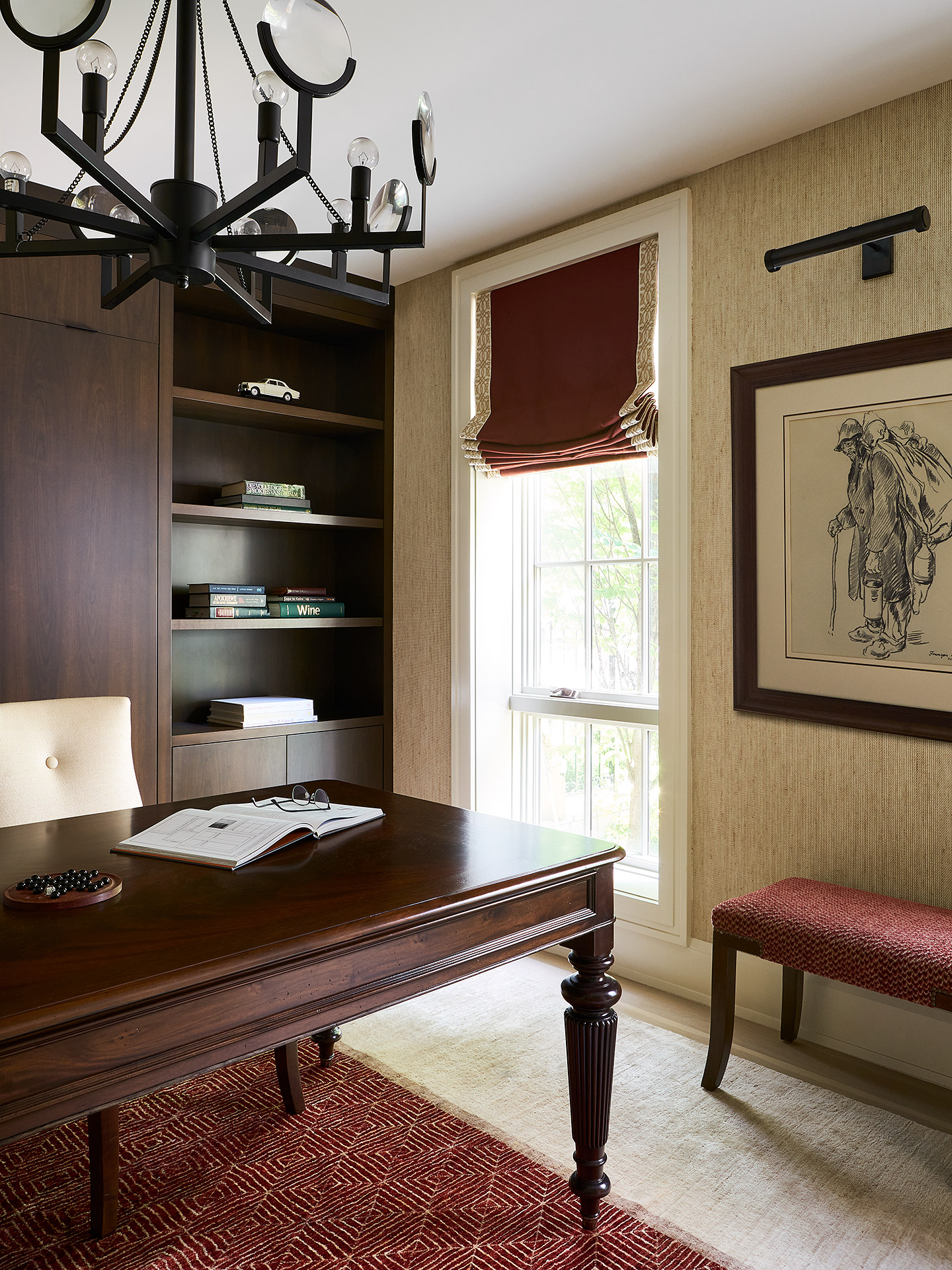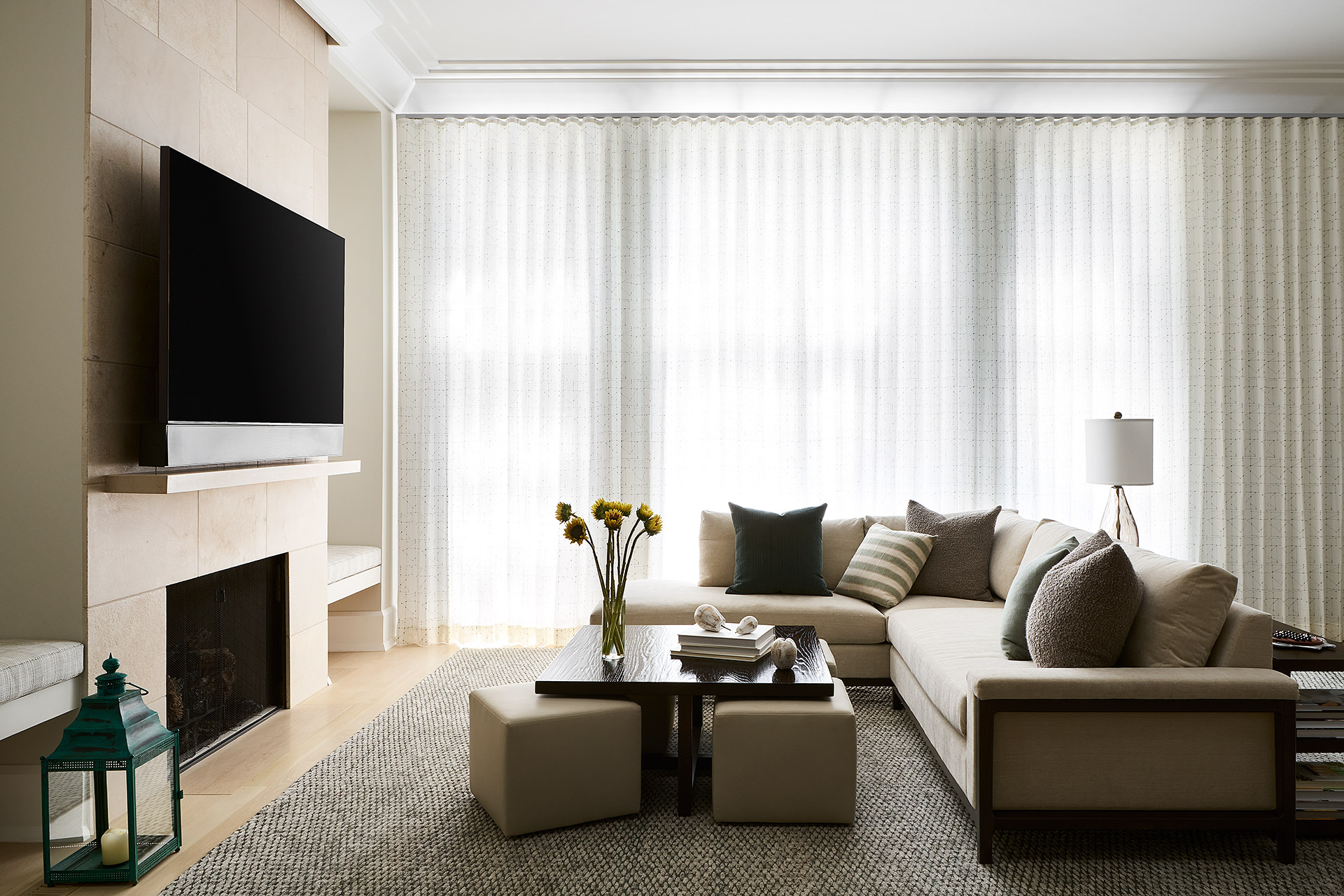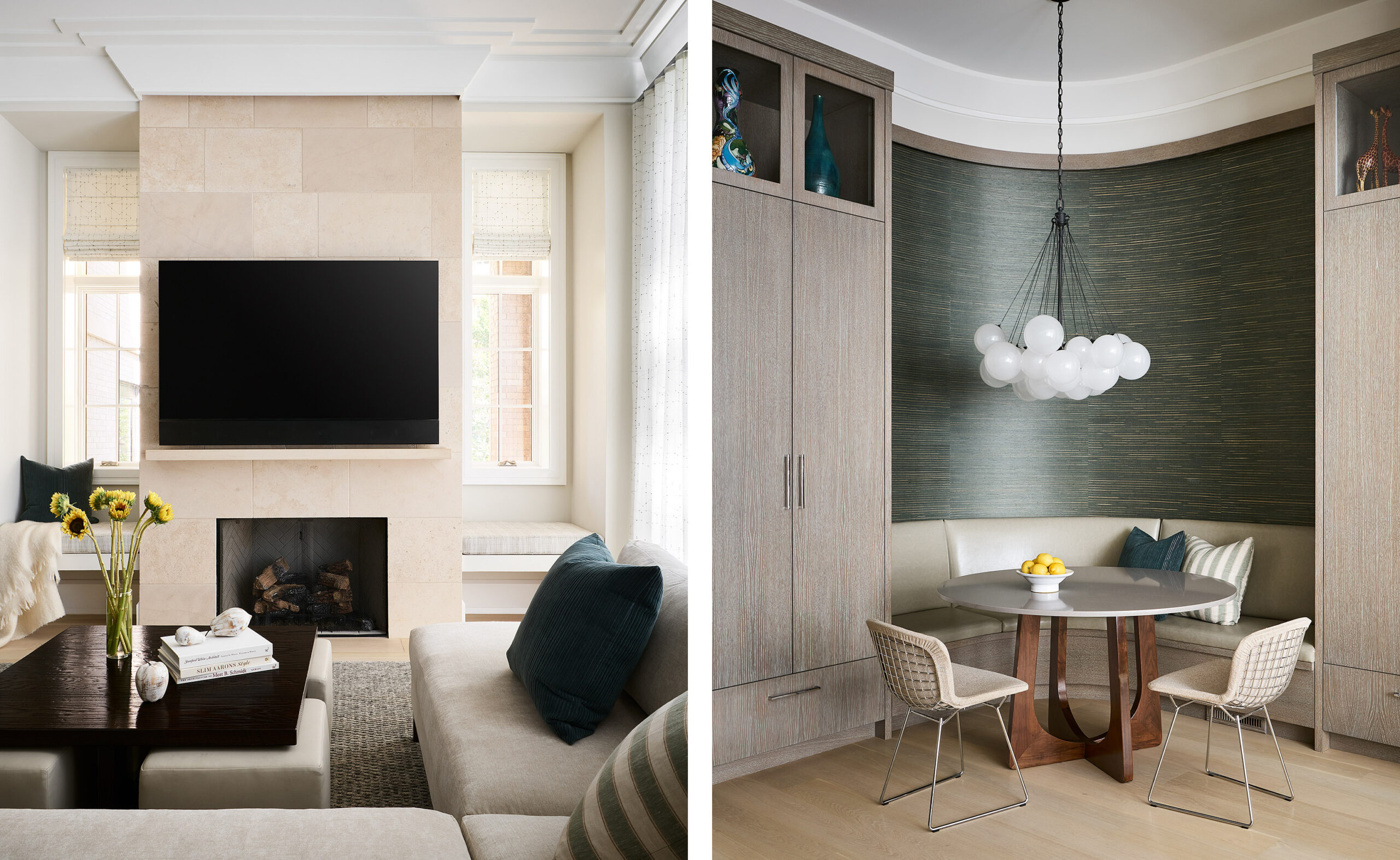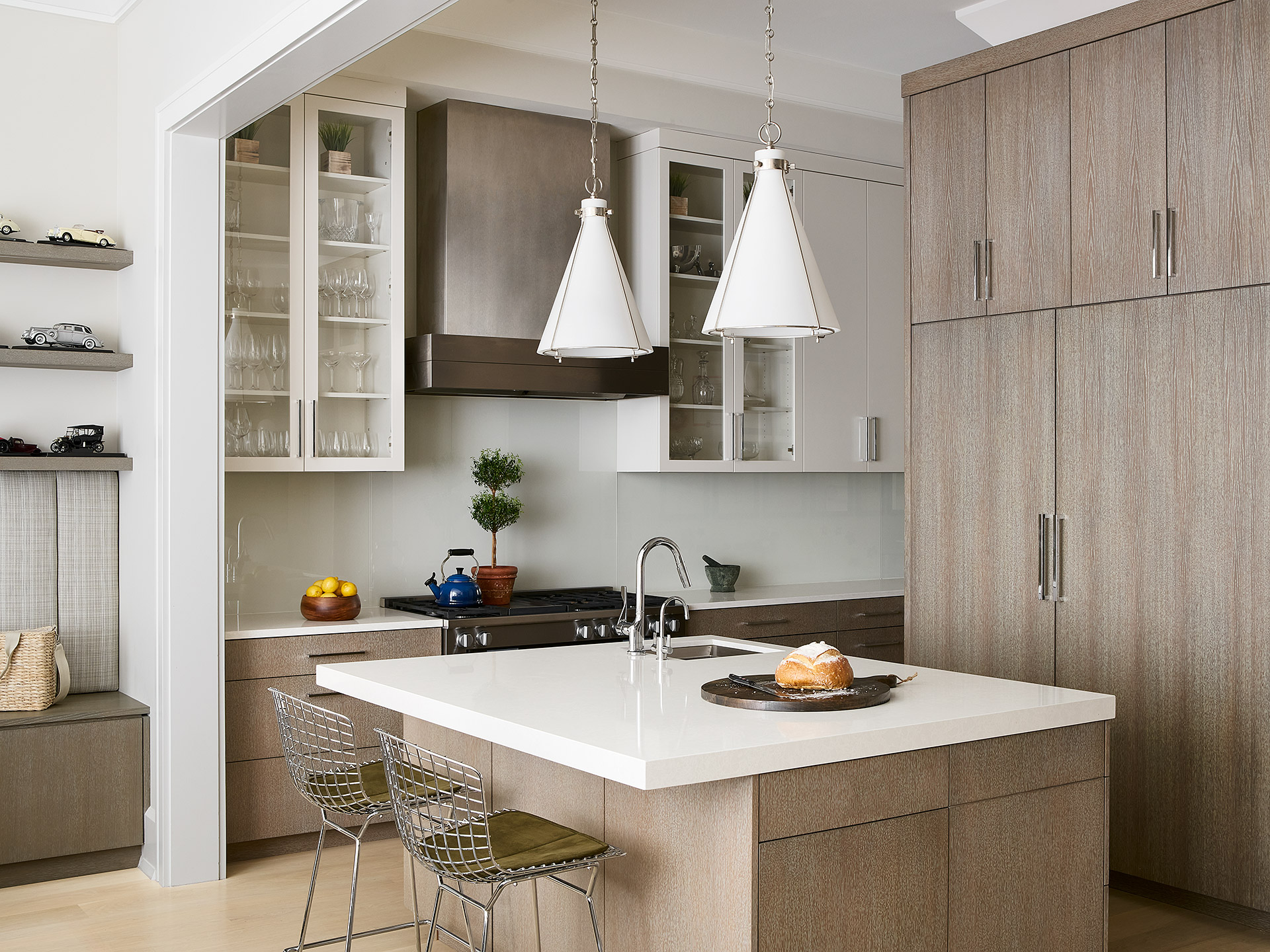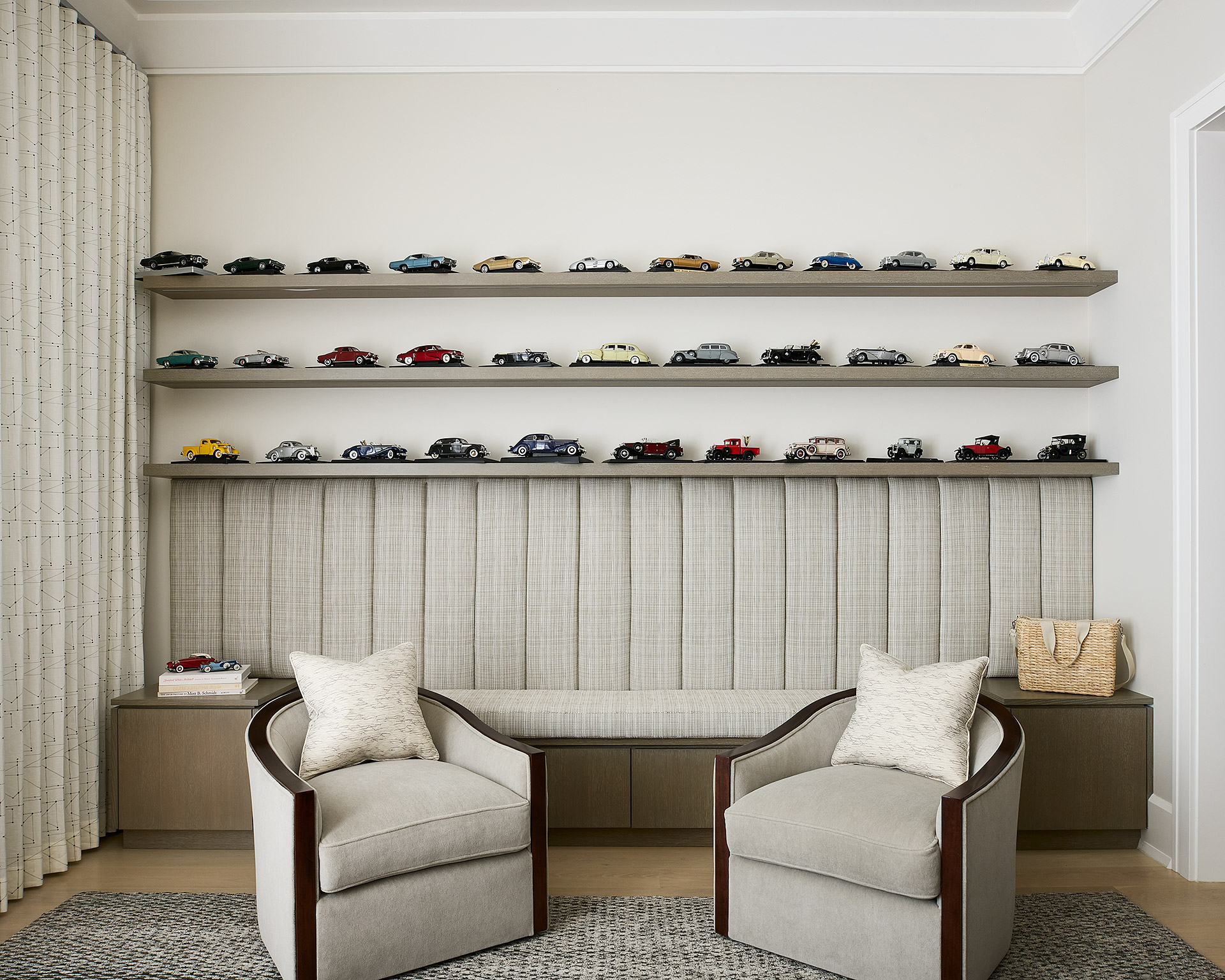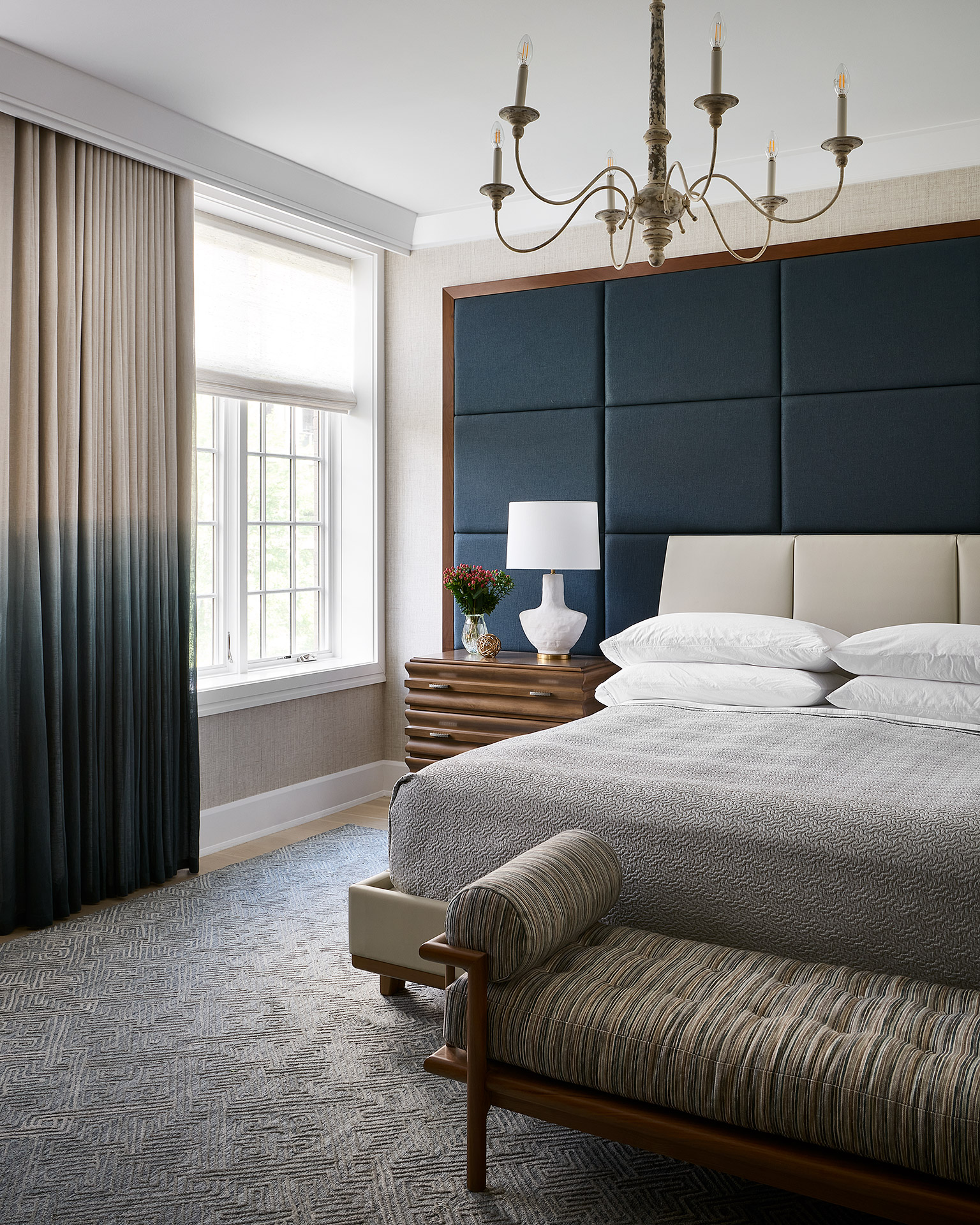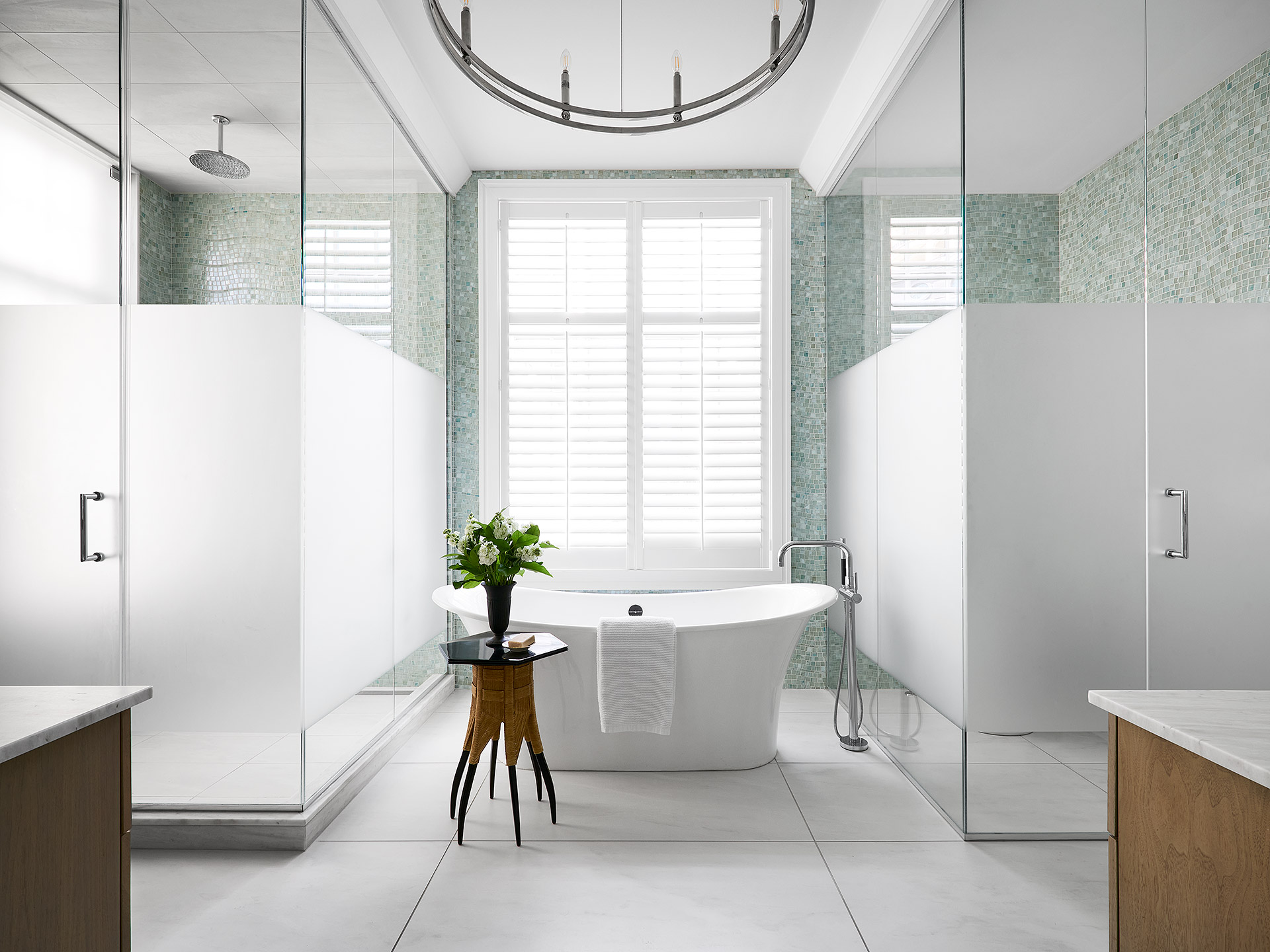 Deming
Resilient and transitional: words that not only describe this lovely home, but also its owners. Originally designed by Michael Abrams Interiors as a new construction property almost a decade ago, the homeowners returned to the design team after a devastating fire and the resulting damage destroyed most of the interiors while they were away visiting family in South Africa.

The team revisited the space with more knowledge about what had and had not worked for the easygoing clients. In were more clean-lined, modern furnishings in shades of creams, taupes, and blues. Subtly textured drapery and wall coverings — grasscloth in the kitchen's built-in dining area and handsome office space — mix with neutral tones that better showcase the homeowner's collections of art and antique toy cars, which are now beautifully displayed in the living spaces. A spa-like primary bathroom lined in aqua mosaic tile and centered by a large freestanding bathtub adds to the home's appeal.

Simple yet stunning, the Lincoln Park home is evidence that beautiful things can emerge, even from ash.